This is me, in all my filtered selfie glory. Drink it in, people!
I'm Tina. I'm in my mid-30s and LOVE coffee. Seriously, it's my life.
I'm Mom to 9yo Davina, aka Mini (as in Mini-Me) because she's basically my clone.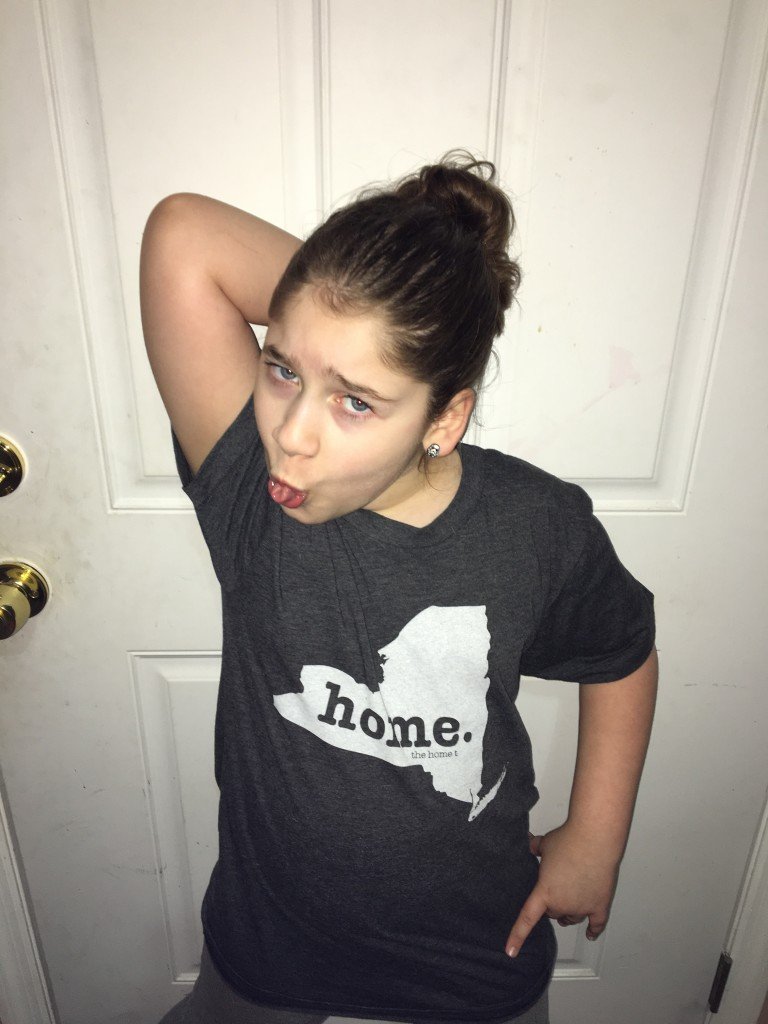 Our mommy-daughter bonding usually revolves around Snapchat!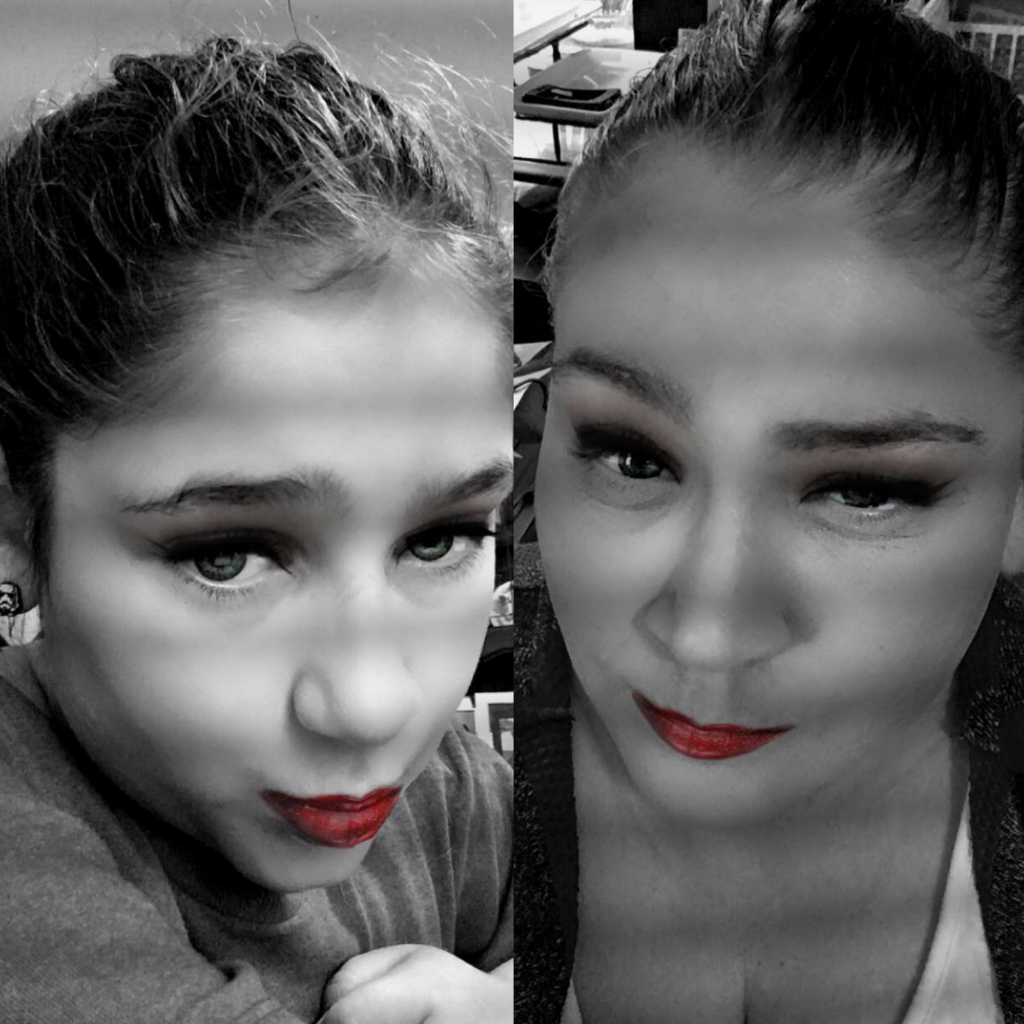 I'm FurMom to 3 Senior Pugs and a Hound "pup".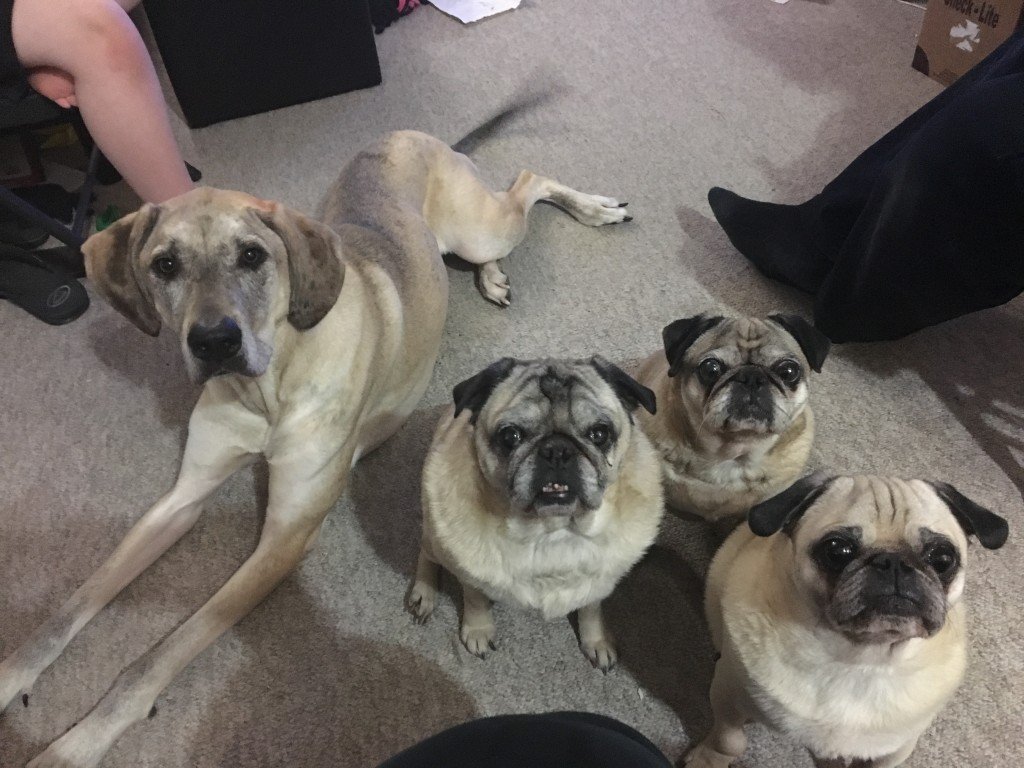 From L to R: Eli-Princess, Jordan, Cheyenne, Jack
Randomness Alert…
I love Social Media. You can probably find me on your fave network!
My creative muscles are flexed every year for Mini's birthday and other events. I'm a theme person. I take a theme and just run with it.
My favorite joke is: "Two muffins are in an oven. The first turns to the second and says "Gee it's hot in here." The second turns to the first and says "Oh crap! A talking muffin!"
I root for the Brooklyn Nets (but only when they're winning – I'm an admitted bandwagoner), NY Mets (I bleed orange and blue!) and NY Giants (I bleed from the agony of how they've been playing).
Decorating cakes lets me be creative and it's tons of fun coming up with new or brand-spanking used ideas.
I could be a spokesperson for Chevy. I still have love for my old Equinox, but I drive a Traverse now and it's amazing!
Living on Long Island is beachy-keen. There is a beach within a short driving distance.
Pinching my finger on a chain as a teen has kept me away from swings.
THE MUPPETS RULE! I am trying to get my daughter addicted as well 🙂
I like things super-organized. I plan everything down to the minute detail and always have back-up plans.
I wish I had more patience for crafting. I much prefer scrapbooking.
I'm adopted. My Mom and my Mother were friends. My Mother respected the fact that another woman was raising her children. The fact that she was able to befriend my Mom speaks volumes to her character and the woman she truly was.
My Mother passed away in February 2000. It breaks my heart that my Mother never got to meet Mini. She is my Mother's first grandchild.
I collect pens and stuffed animals. I have an insane amount of both.
I consider myself pessimistically optimistic.. I see great things in my future, but I also see me having a rough time getting there.