This page contains an affiliate link. If you click on the link, I will receive a commission on your purchase at no extra cost to you. Thank you for your support 🙂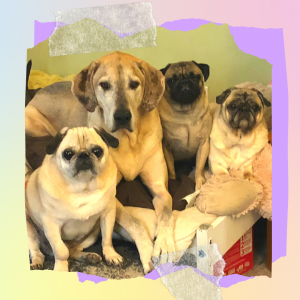 Are You Owned By A Pug?
I'm happily bossed around by a sweet Grumble.. and a gorgeous Muttigree 🙂
We are on TikTok and Instagram.. and have an adorable Zazzle shop. Click the links below to find us 🙂
Are your Puggins on Social Media too?
Please join our Facebook Group: