"text-align: center;">This month's photo challenge theme is Photographer's Choice.
August sped by, yet dragged at times.
We had some great times. Here are my five pics for this month:
Mini's First Riding Lesson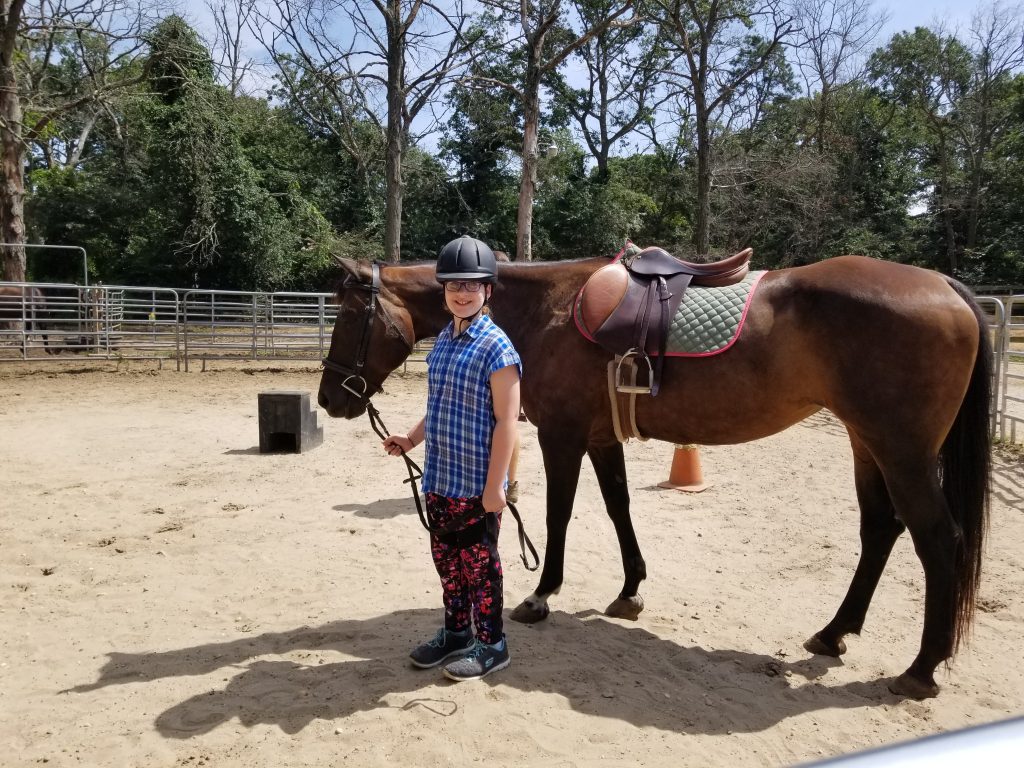 As a present for her birthday, Mini's grandparents purchased her a riding lesson. She was able to meet and groom the horse, then ride. Mini looked like a pro up there! The rest of the pics will be turned into a separate blog post.
My Matching Gum & Lip Balm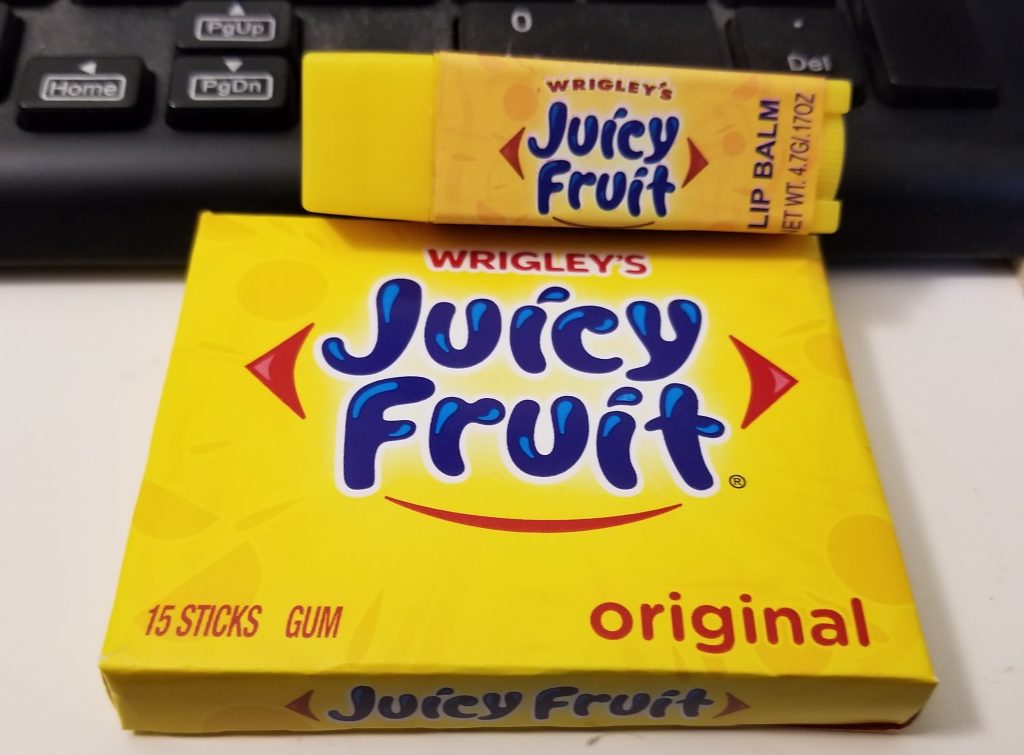 I thought this was funny. I happened to be chewing the gum when I came across my bin of lip balms.
Mini and the HUGE Slice of Watermelon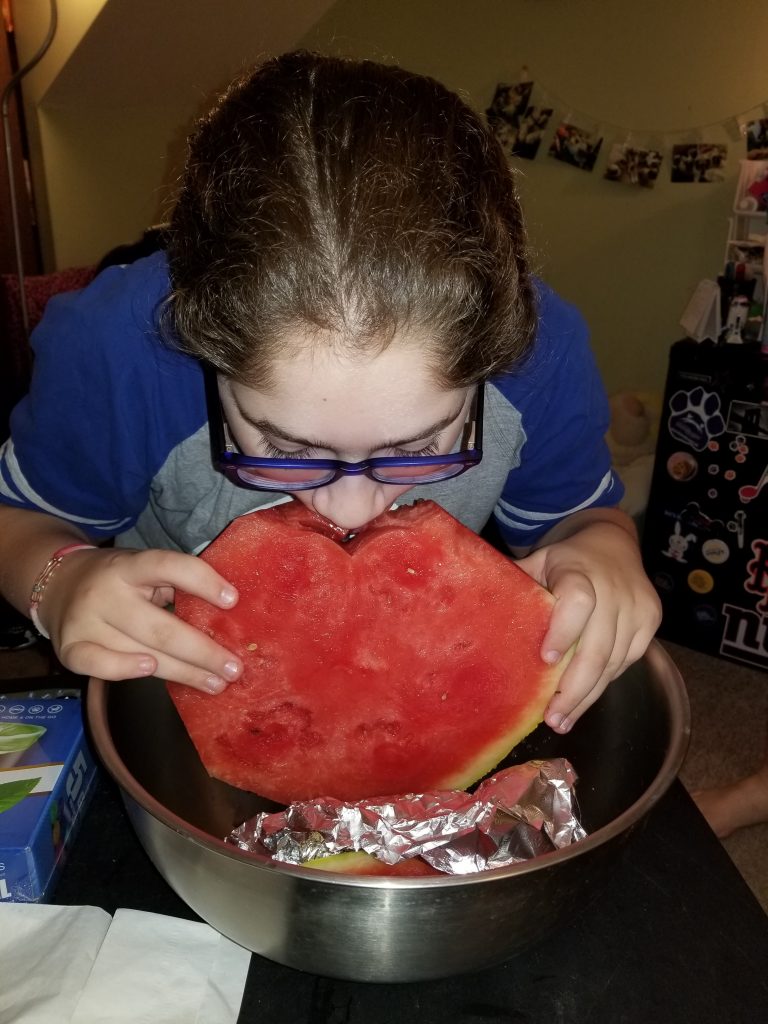 This is why you don't ask a man to slice the watermelon. He will literally slice it.
Stewie Griffin
Mini LOVES her AquaBeads. She makes all sorts of flowers, rings and butterflies. I was super impressed with her Stewie.
The Dog Days of Summer
I want to come back in life as one of my dogs. Spoiled! Yup, those are my Puggins and my DaneHound.
To link up, check out the challenge's Facebook page HERE.