Mini's 2017 was chock full of ups and downs.
There were some pretty sad times and some great times.
Some firsts and some good-byes.
Mini went to the Bronx Zoo for the first time! It was raining, but she and her Dad had a blast!
We also lost one of our beloved Pugs, which was incredibly sad.
Mini also learned how to sew, drive a go-kart, got her glasses and learned how to roll and decorate fondant. Super exciting, fun stuff!
When I received the offer for a free 2-pack of photo books from Presto Photo through Tomoson, I thought it would be the perfect way to sum up our 2017 in photos.
I was right!
If you're pressed for time, you can check out our review on YouTube HERE.
The best part of having two of them is I can let Mini have one and I can save the other.
First, I designed the cover in Canva.
I took the photo on one of our many treks to the beach, and since we love it there, it just fit.
There are many templates to choose from for each page. Some are for an extra fee and some are freebies. For this review, I just stuck to the default templates.
Here are a few examples: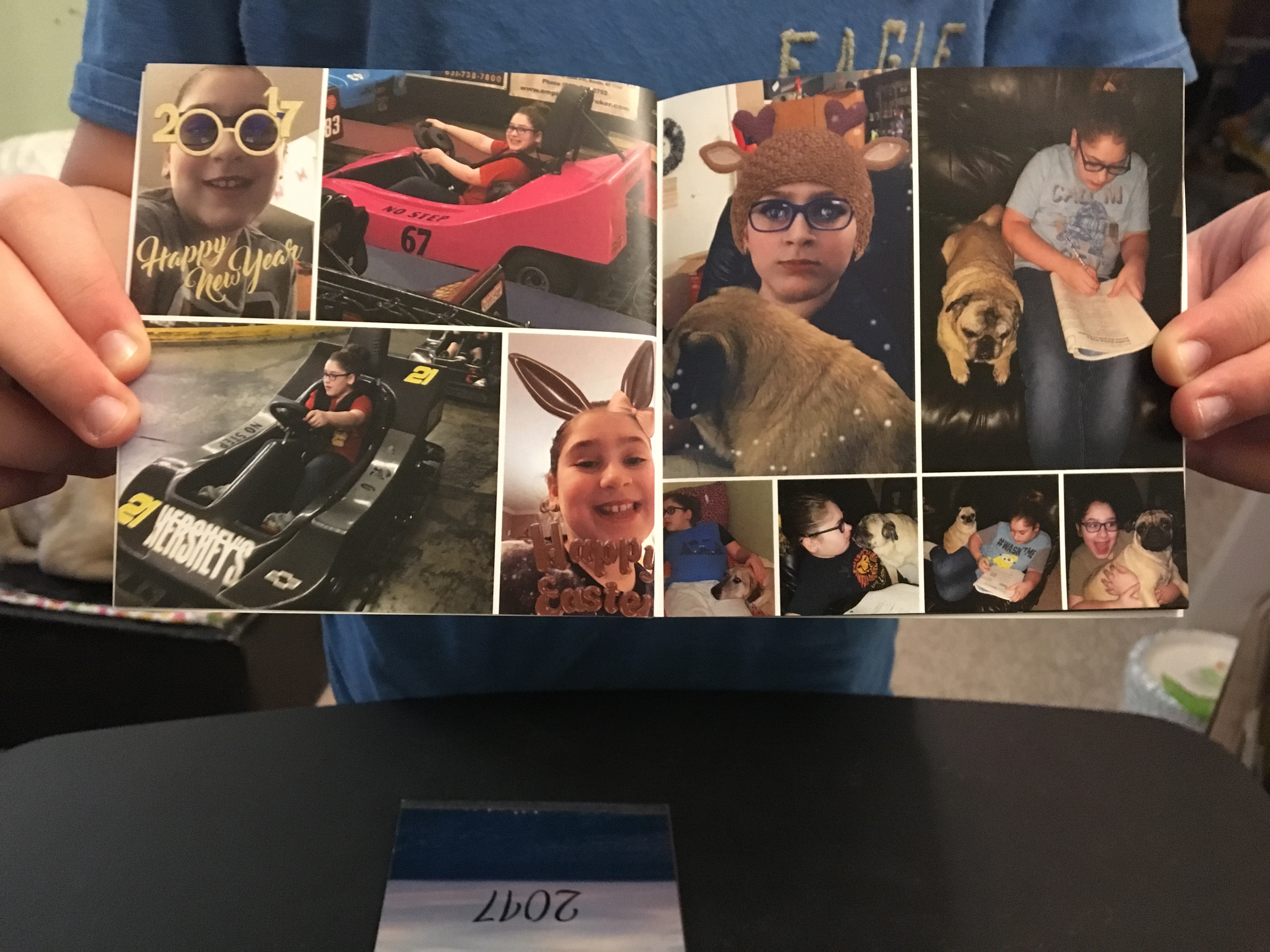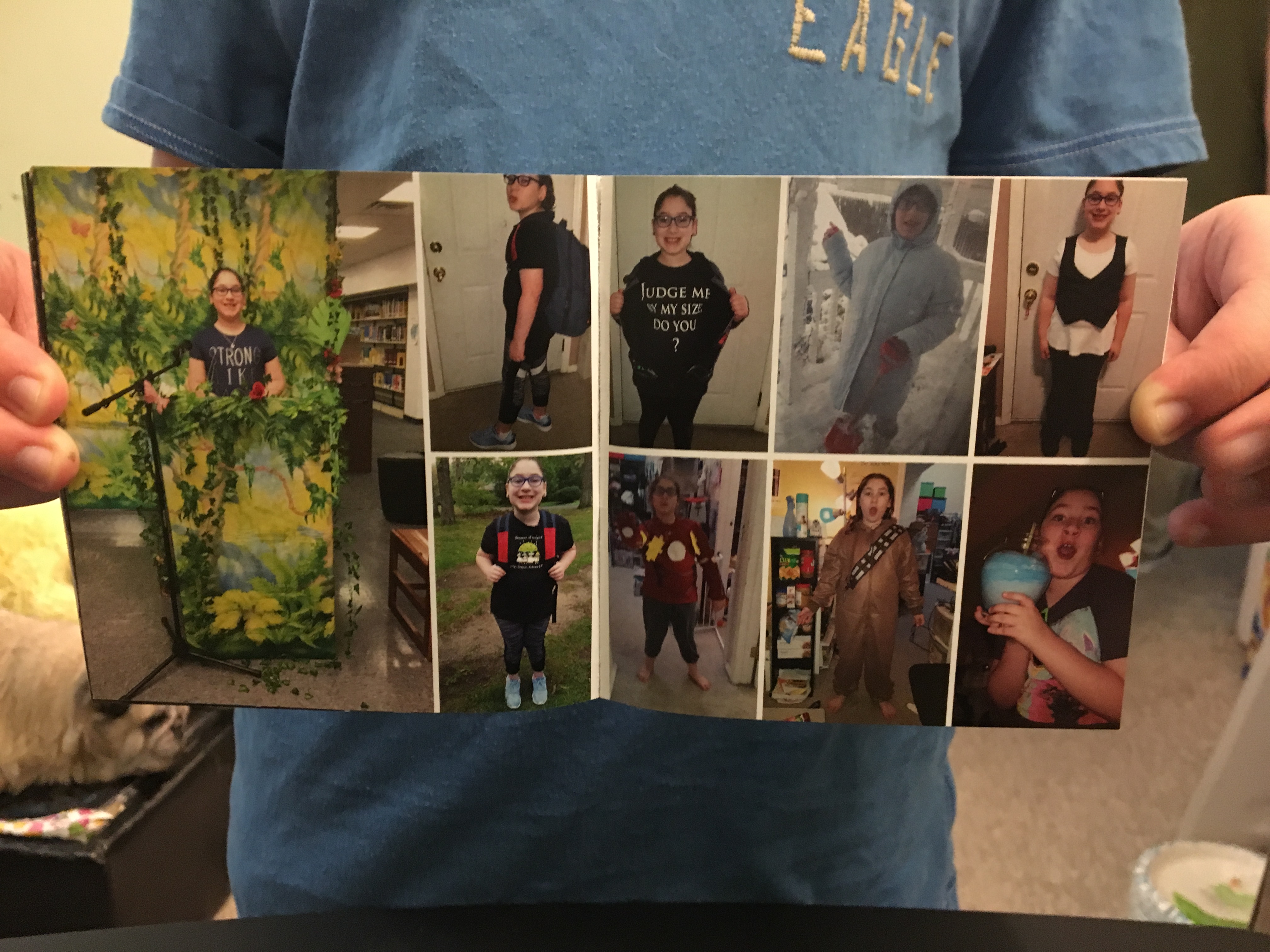 Some templates have only two photos on them. Others had so many, I didn't think I had enough photos for them!
The back cover was a sunset pic also from one of our many treks to the beach. Again, I designed it in Canva.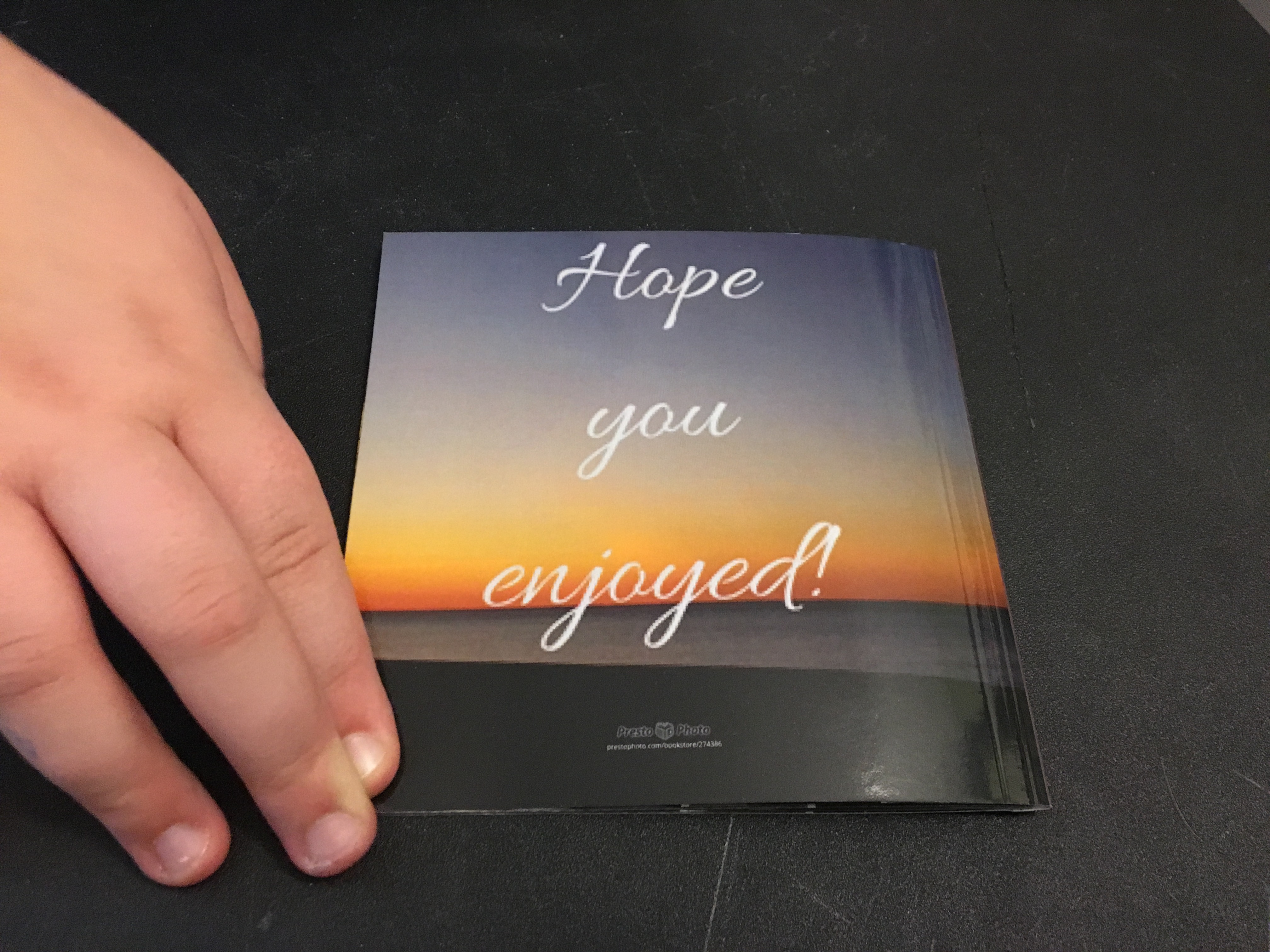 The pictures came out clear. There are a few that didn't look the way I thought they would, but that's because I didn't follow the guidelines exactly. When you are setting up your book, there are lines on the template and it is recommended you stay in those lines. I misjudged on one of the pics and accidentally cut Mini's head off in it. Oh well. At least she had on a cute outfit!
I love these books and I think they would be a perfect gift for Parents, Grandparents or any other family member/friend that loves collage photo books. It's small enough to throw in a coat pocket or small purse/briefcase.
You can purchase your own HERE.
Also, check out all the awesome freebies and discounts you can get through Tomoson HERE.