Ha! I don't usually post reviews and now this will be the third review in a month! Oh well.. A change of pace is sometimes a good thing! If you live on Long Island, this review will be for you. If not, be jealous 🙂
Plasterkraze is a painting studio located in Selden, NY. They have a ton of plaster creations you can paint. They have everything from sports teams logos to letters to large standing Christmas sculptures and trees.
Recently, I was there with my daughter and some of my husband's family. My daughter chose to paint a cupcake (my little foodie!). I chose the NY Mets and NY Giants logos. My brother-in-law chose the guitar and my nieces chose a music note and the word "Peace".
Once you're finished painting, you have a choice to add glitter or leave it alone. Then in about 10 minutes or so, your creation is dried to a tacky finish and you can bring it home.. Here is a big, clear pic of what we colored: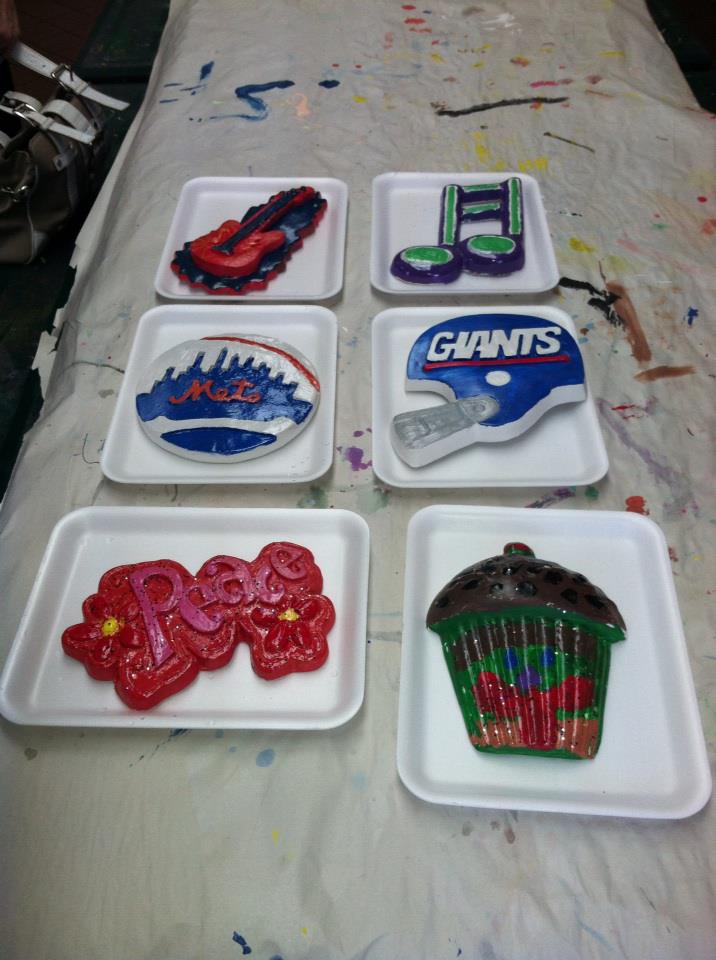 This is only a piece of the amount of different creations they have available to paint. If you haven't been here, you need to go soon! They accept walk-in painters and do a great job with kids' parties if you're looking for a place other than that mouse-pizza place 😉