Thanks to BzzAgent, I was able to try and review some Opal Apples with some coupons they sent me. They also sent me this handy-dandy cutting board as well.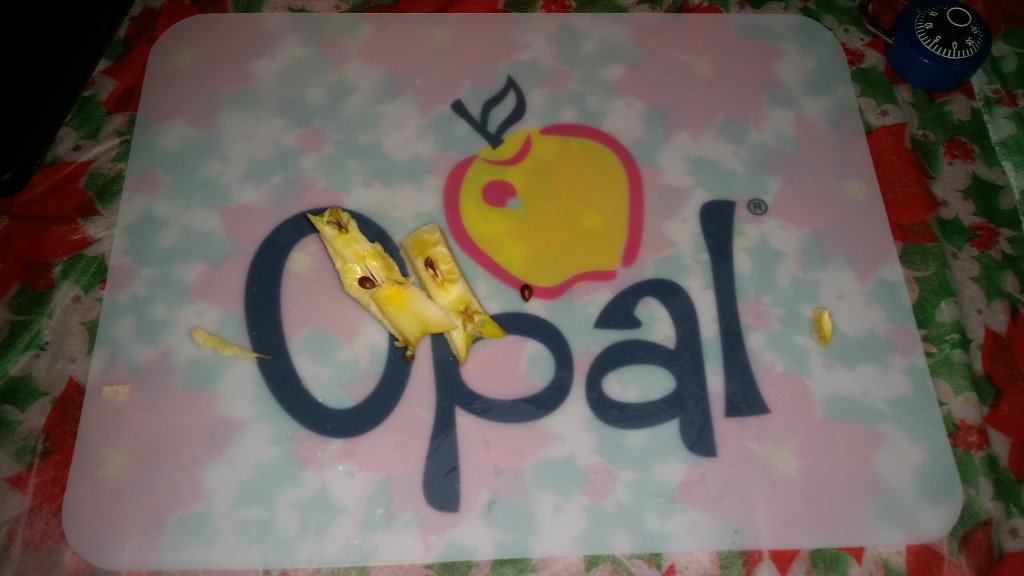 We love our apples! Red, green, yellow… we love them all. I'm always excited to see new brands and eager to try. I didn't even know Opal Apples existed, so I'm glad I was chosen for this campaign.
These apples are ABSOLUTELY DELICIOUS!
They were crisp and tart, just like an apple should be.
I admit I was skeptical when I was purchasing them. They were a touch pricier than our normal brands, but definitely worth every penny. I also didn't believe that these apples don't brown when they're cut. Well, they don't. I accidentally left a piece out and forgot about it. I was shocked that it looked and tasted normal when I found it later.
Aside than being delicious, Opal Apples are also part of a great cause. A portion of their sales goes to Youth Make A Difference grants. Those grants support youth-led food, nutrition and agriculture non-profits. Check out their statement HERE.
CLICK HERE to find a list of places Opal Apples are available near you and enjoy these awesome apples while supporting a great cause!