I received this product for free to complete this review. All opinions are my own. 
Ok. I admit it.. I didn't know this.
You're supposed to stretch your toes? Umm.. like beyond a normal stretch?
Apparently it's good for you and can help with your balance. I read that on the internet, so it must be irrefutably true.
Anyways, I asked Mini to help me with this because her feet are so much cuter than mine.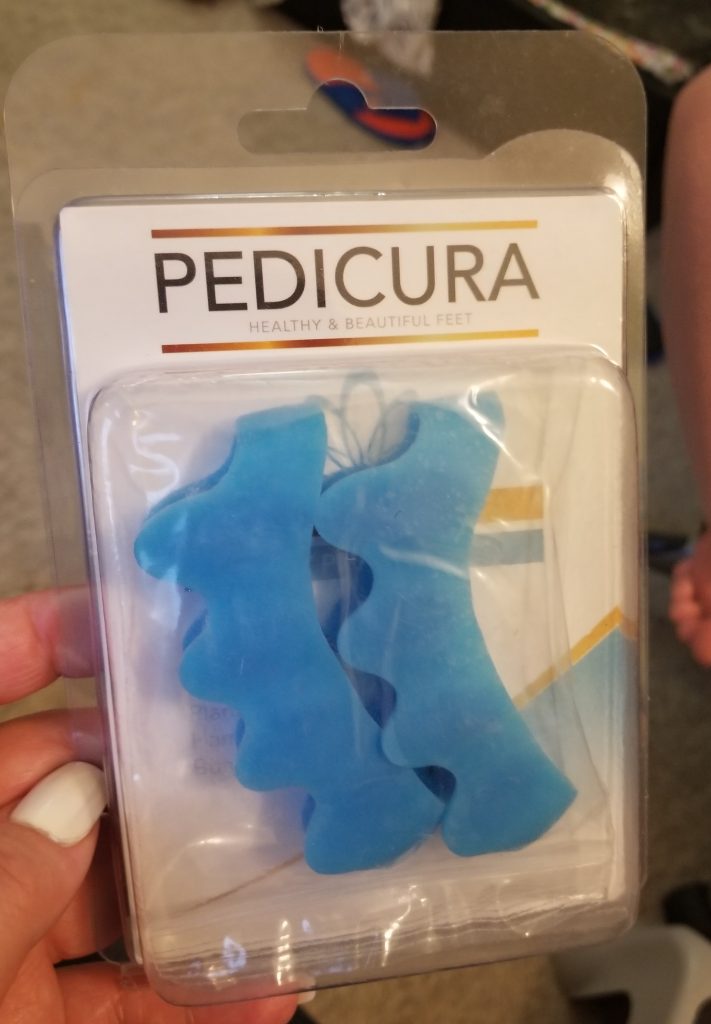 She thought toe stretching was weird too and goodness knows she's ALWAYS finding out weird stuff to tell me about.
The Toe Separator by Pedicura comes tightly packaged and looks like a "harmonica you stick your toes into", according to Mini.
I put the product over the tips of my fingers to assure Mini that her toes wouldn't get crushed, then went to work putting it on her feet.
It stretches and goes on pretty easily.. looks weird once it is on though.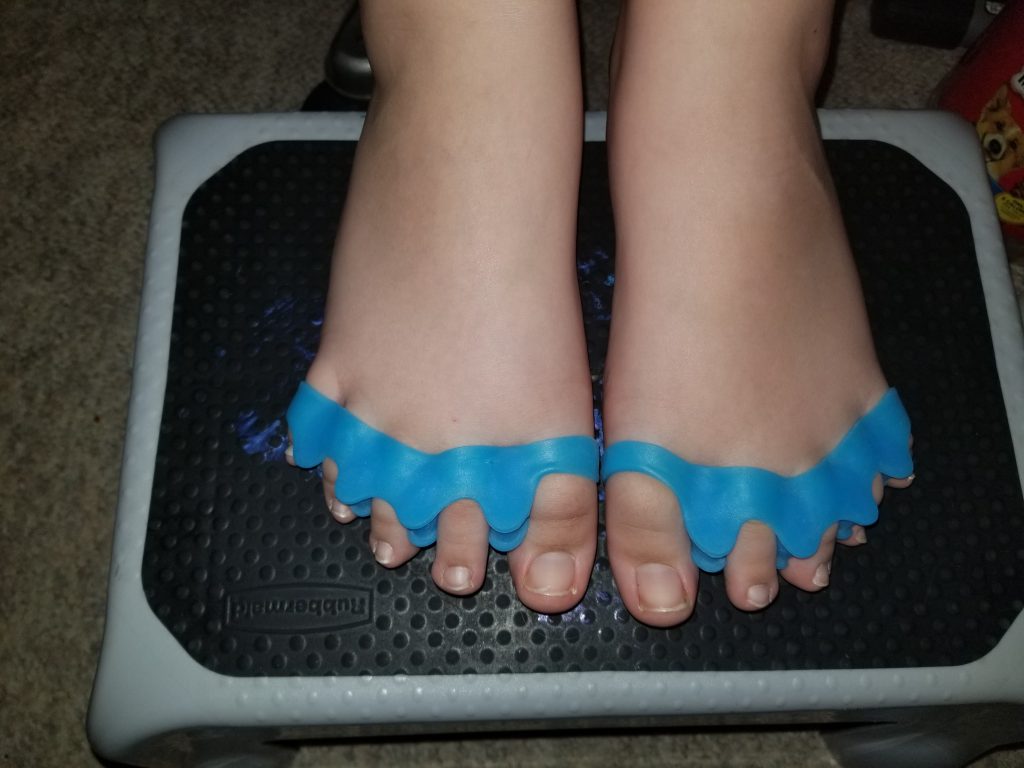 The recommended time for your first stretch is 15-20 minutes, so I subjected Mini to about 10. She said it felt weird, but not horrible.
The second time she used it, she was all ready to go for 15, so we painted her toes while we waited. It is awesome for pedicure use!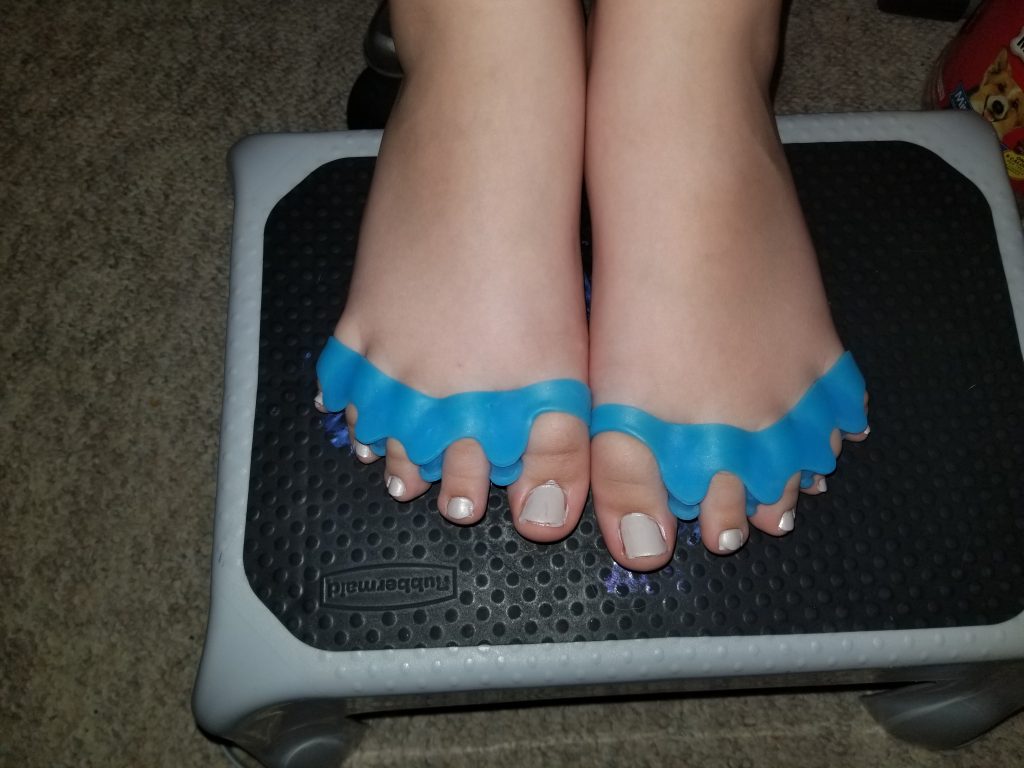 Mini used it (I did as well) for about a week. Even though it was a stretch, it didn't hurt or bother us at all. Mini said our toes are like bodybuilder toes. I guess that was a compliment?
Either way, you can purchase one for yourself HERE.