Thanks to Tomoson, I was able to receive one of these mugs for free in exchange for an honest review and I'm so glad I did! The mug came beautifully packaged, ready to be gifted. No scratches or dings on/in the mug. It looked great!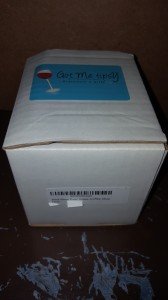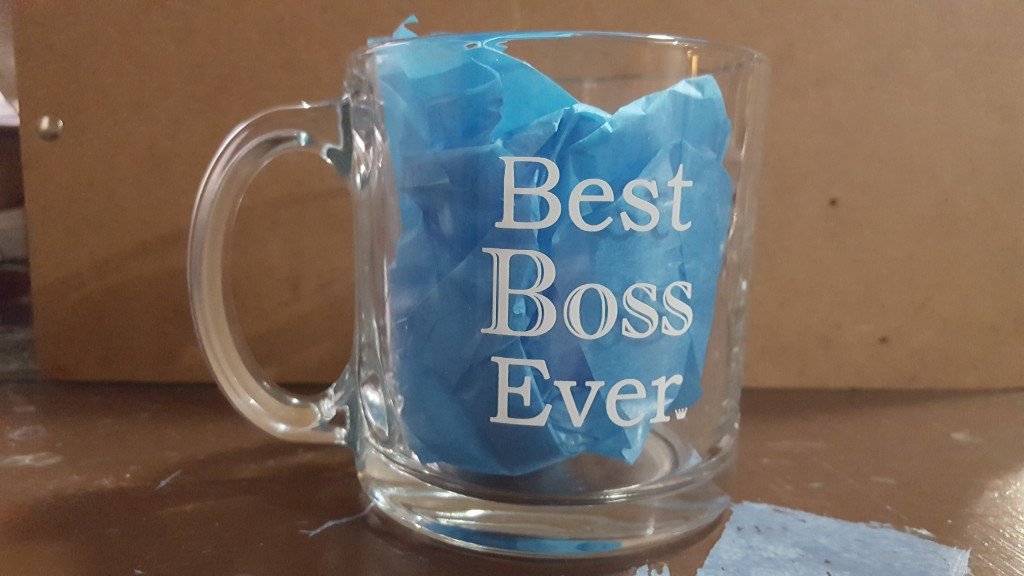 It looked right at home in my Keurig 🙂 which I didn't realize how dirty it was until I started taking pics.. Oopsie!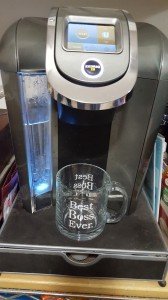 I filled it with 8oz of coffee, but probably should've tried 10oz instead. Now I know! It held up nicely and was lightweight, which is good for me because the rain isn't nice to my joints. Please don't make fun of my table. I know it needs to be painted again! 🙂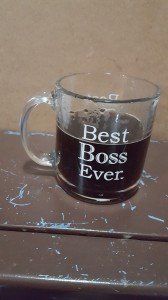 Added a little of my fave creamer (ok I finished the bottle since there wasn't much left after I took what I wanted) as always and voila!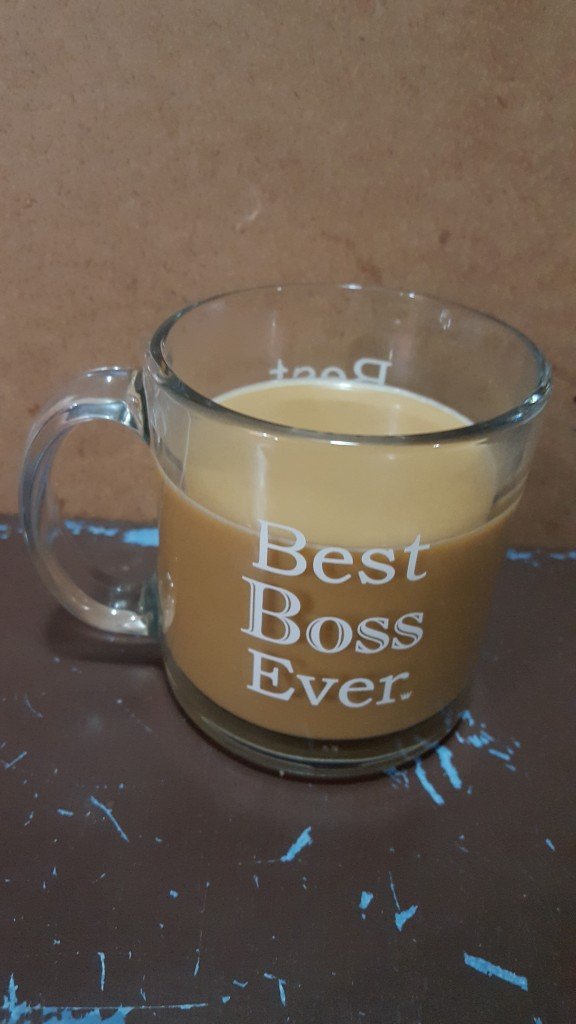 Enjoy it with some Lancaster Raspberry Cremes…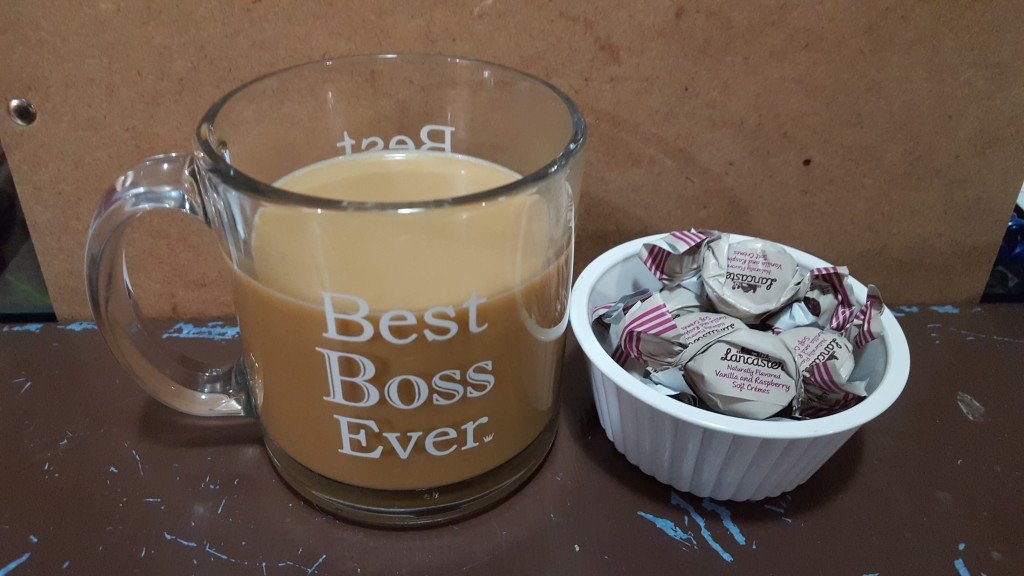 or some Tim Tams!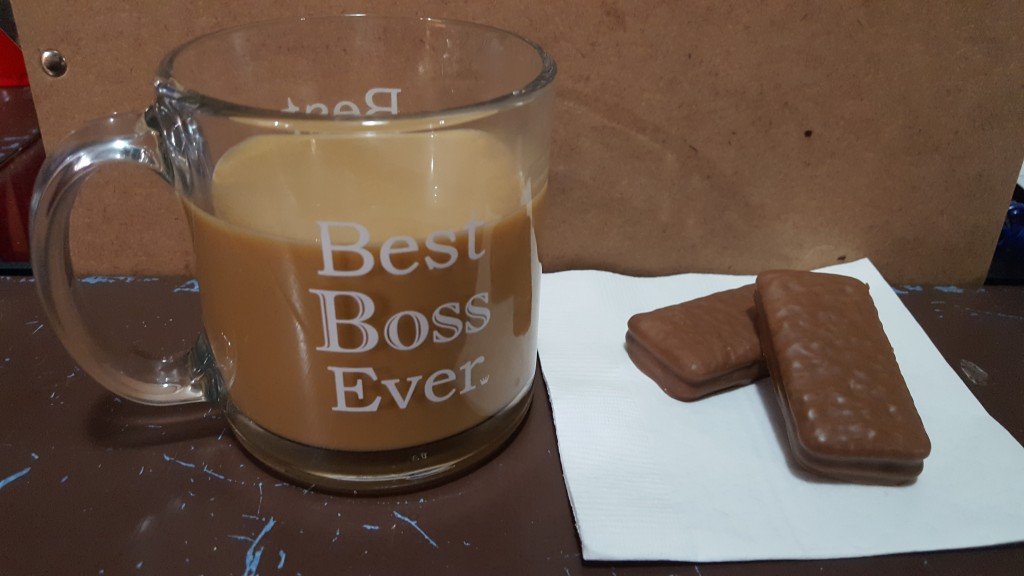 I absolutely LOVED this mug! I would gladly purchase others and gift to my fellow coffee lovers 🙂
You can click HERE to get your own. They have a few other designs available so be sure to check them out!