Mommy Note: We know it is not Monday, but it IS Star Wars Day so Mini Monday comes on a Wednesday this time around. 🙂
Hi, Everyone!
I am turning 9 next month and I am so excited! This year, I chose to do a football theme for my bday because I like sports and football is fun to watch. Go Giants!
Last year, I had a Star Wars theme bday party. I waited until now to share some pics with you and I hope you enjoy them.
My nails came out awesome! My Mommy showed the lady what symbol I wanted and she did a great job painting it on.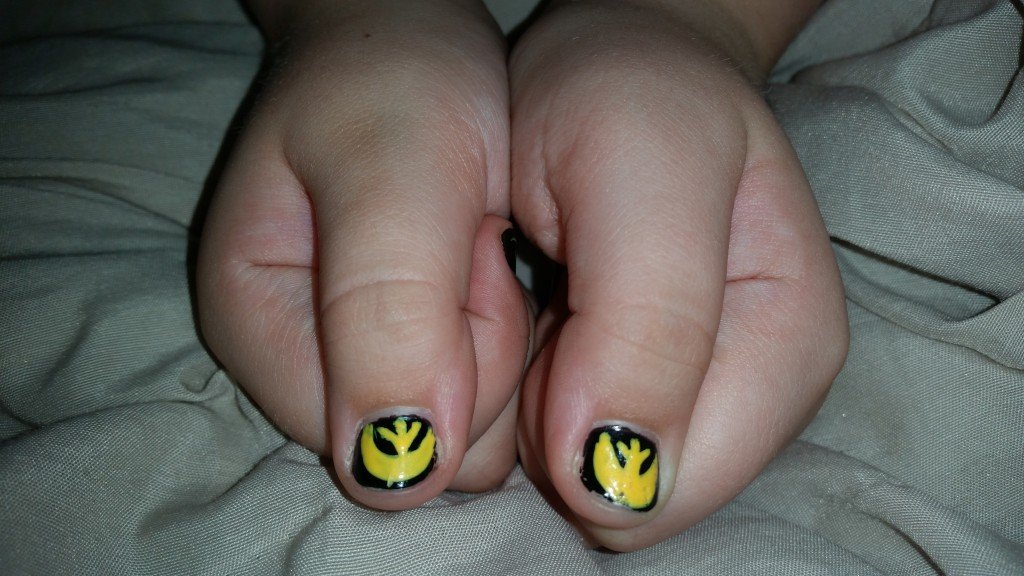 Mommy found this awesome tutorial on Pinterest and I think the StormTrooper marshmallows came out great! They tasted great too!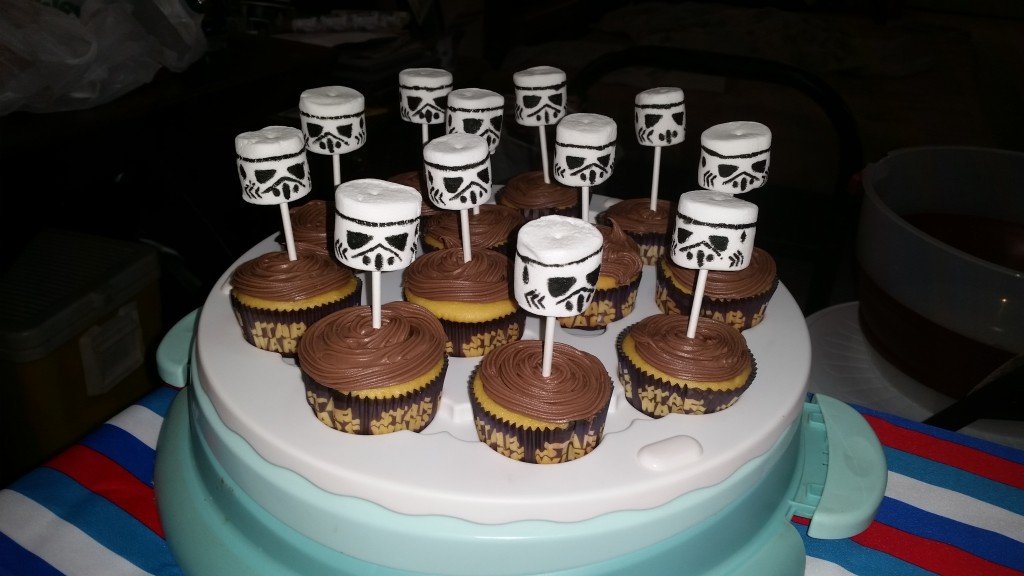 We had an awesome StormTrooper cutout for the front yard directing everyone to the back! The dress was from Zulily. The sass is all mine!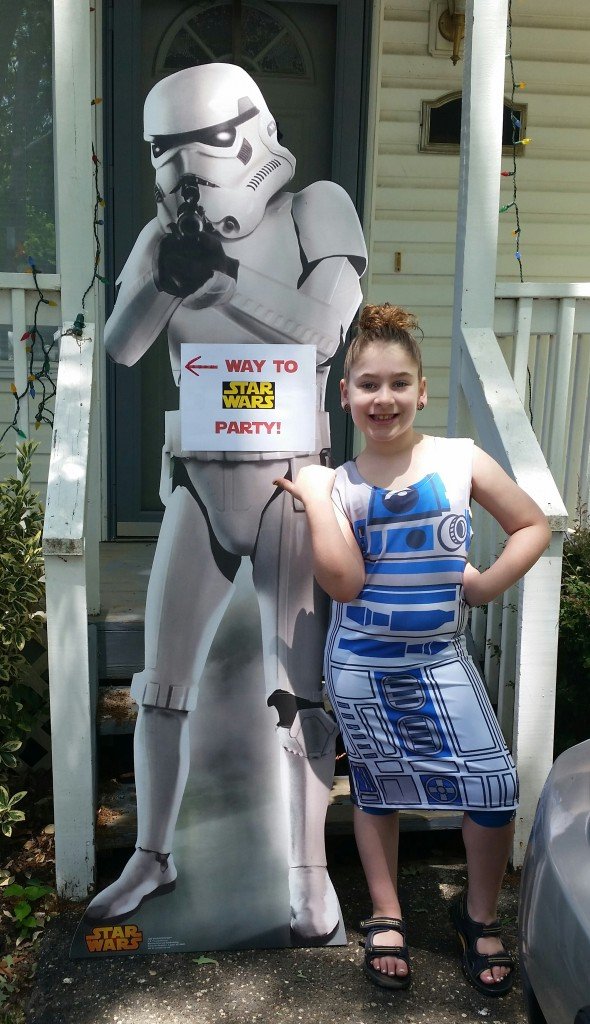 I could NOT believe how big this balloon was!!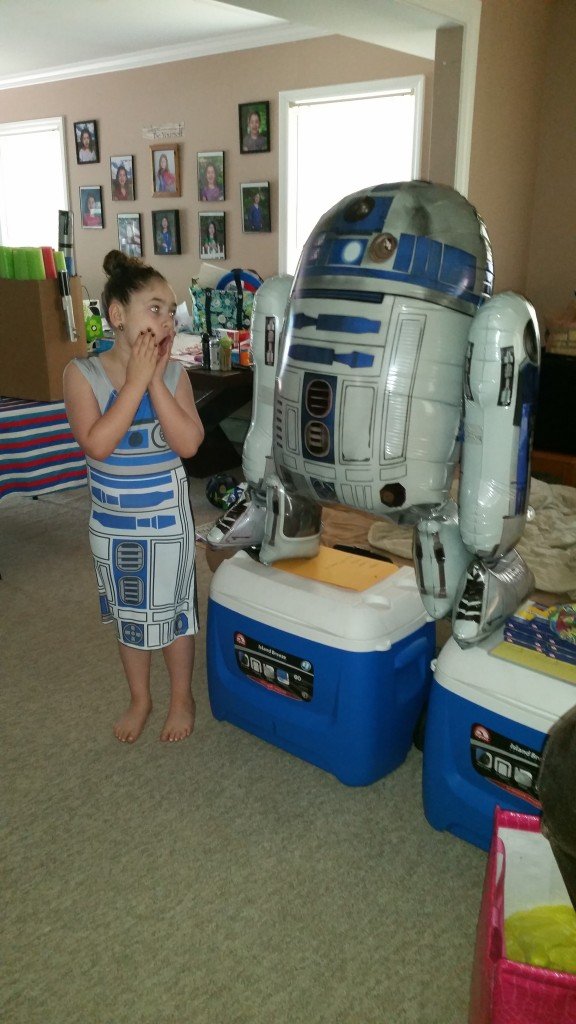 My birthday banner and the cool nickname my parents and I came up with..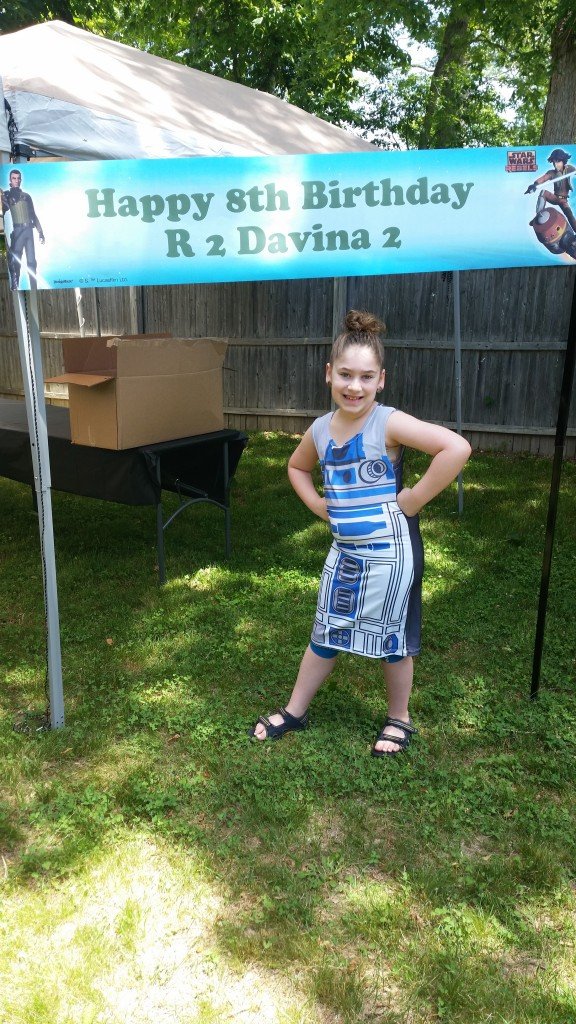 We made lightsabers out of pool noodles.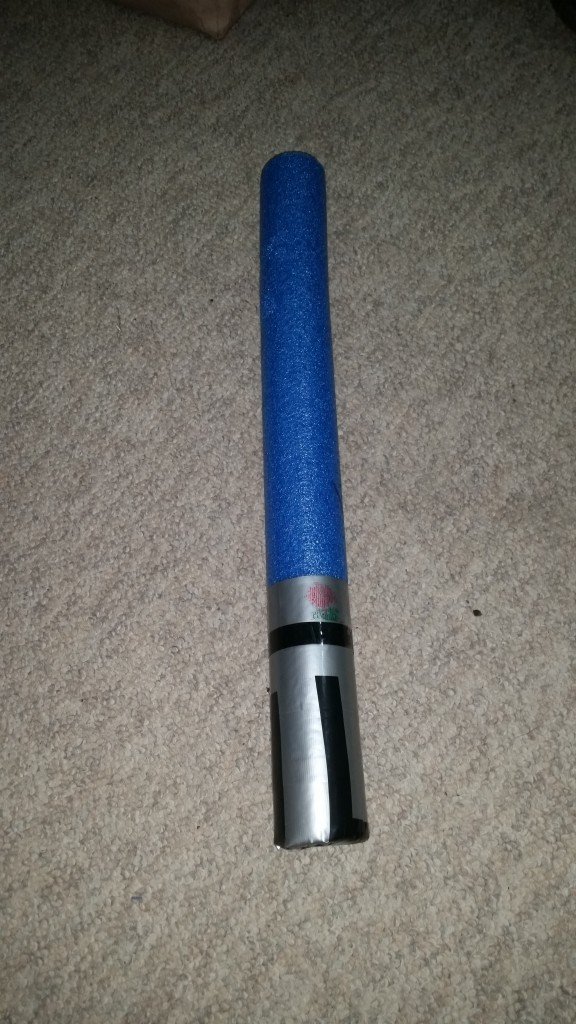 One of my cakes was Darth Vader's face.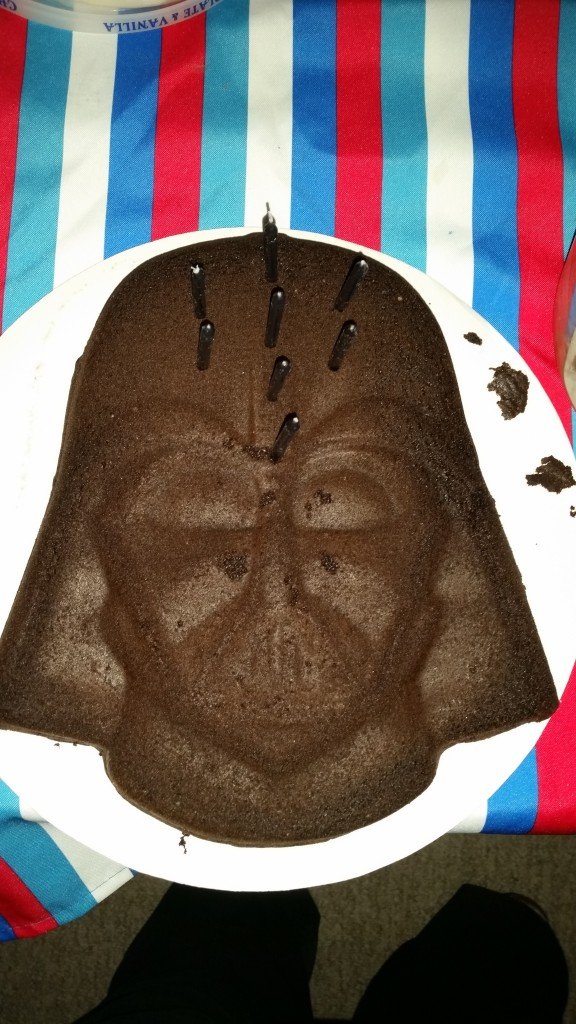 My other cake was a Yoda in Degoba diorama but it was very hot and the cotton candy was sticking together and melting.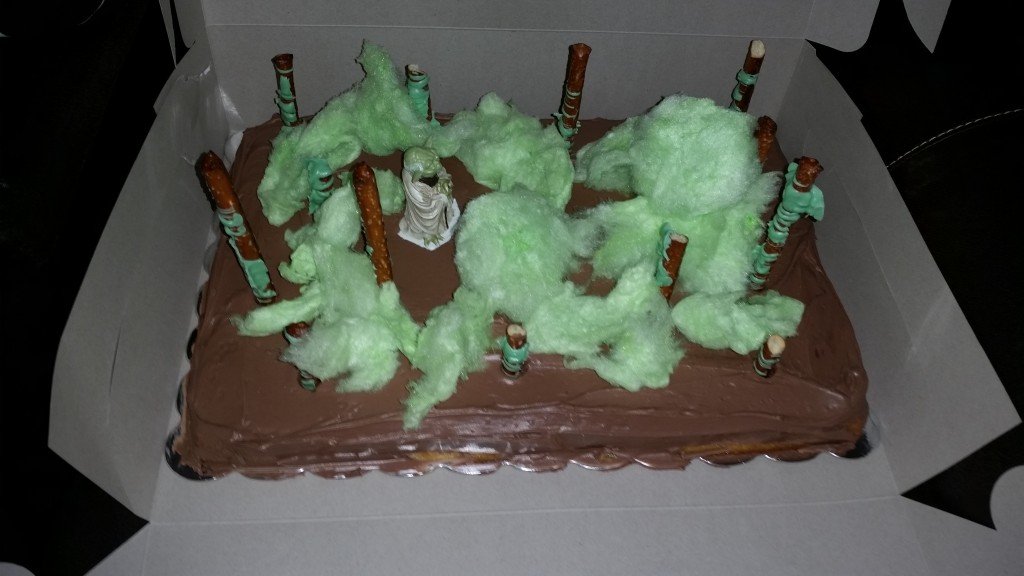 My parents came up with a bunch of cool names for the food and drinks, but we will post that tomorrow in our Revenge of the 5th post.
I had a great time and can't wait for my party this year!
See you next time!
~Mini