This "getting older" thing sucks!
I feel like every time I turn around, I'm saying good-bye to another older family member. This time it was "Uncle Joe". One of my favorite things about him was how much he loved his wife. Sure, they bickered like old married couples do, but if you heard the way he talked about her.. there aren't many words to describe it.
Heart-warming, maybe?
When we were generally discussing cheating, he said he'd never do anything so stupid. "I know what I got", he drawled in that old Brooklyn accent of his. It was refreshing to hear someone speak of their spouse like that. I almost wish it had been someone closer to my age.
As I was thinking about it all while brushing my hair, a realization hit me: if this had been a year ago, it was Nanny who would have called me. She would have chatted with me about any plans being made and we'd chit-chat about life.
I shed tears for both Nanny (yet again!) and for Uncle Joe, who I will miss dearly.
A few weeks prior, I had ordered one of those "signature" necklaces from an Etsy shop. I was a bit skeptical that they could perfectly recreate a signature, but thought "what the hey?" and gave it a shot.
I didn't really know what to expect, but what I got exceeded all my expectations!
With shipping times, I wasn't expecting the necklace for another few days. The universe (and Nanny, I'm guessing) decided I needed the necklace that day.
This is what I sent the shop: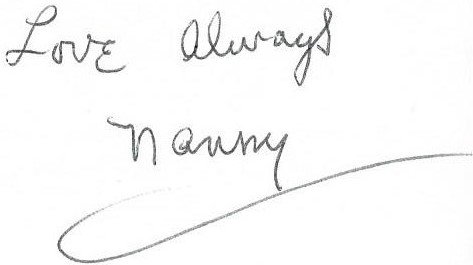 This is what I received back: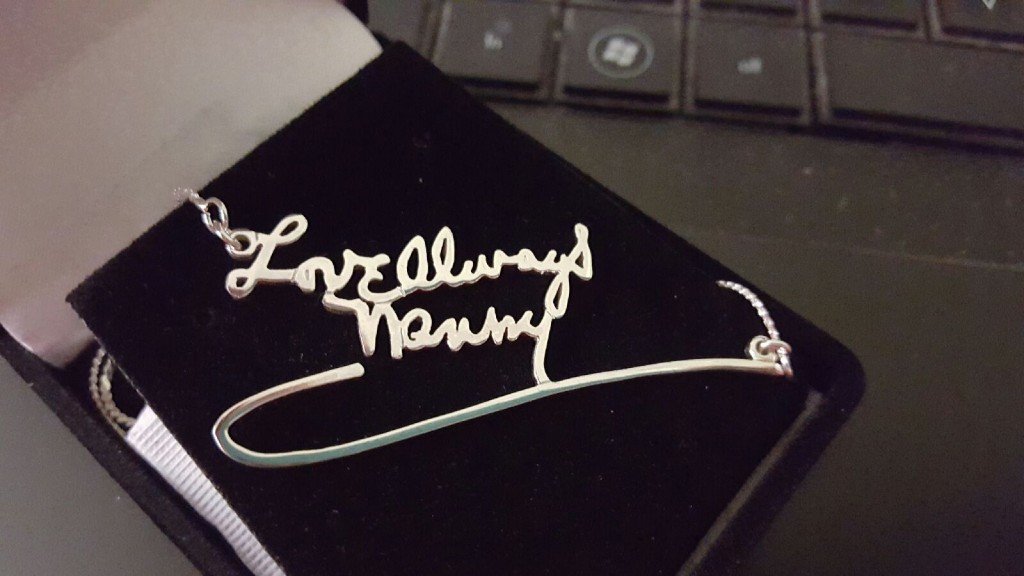 I'm in awe.
I sent a pic to a few family members and even they couldn't believe it. It was an exact replica of Nanny's signature, complete with line at the bottom. It was so beautiful, it moved me to tears.
There it was, in my hands: "Love Always, Nanny".
It is just gorgeous, breath-taking, amazing, all of that and more. Thank you for your amazing work, CaitlynMinimalist. Words can not express how grateful I am to have this gorgeous piece with me now.
PLEASE check out the CaitlynMinimalist shop on Etsy!
**No, I was not paid for this post, nor did I receive anything for free. I just worked it into another post I was working on.