This post may contain affiliate links. When you make a purchase through the links, I receive a commission at no extra cost to you. Thank you for your support. 
If you think blogging might be for you, here are my favorite Resources & Recommendations:
Note: each headline naming the resource is the link for the product
First things first: you need to pick a domain name. Your domain name will tell people what to expect when they click to your site. 
GoDaddy is pretty well-known. You visit the site, search for your desired domain name and purchase it in the .com or .net sphere. There are a lot of new dot-names, so choose what you feel is best. 

Next: you need to pick a platform to start your blog on. I don't recommend using the free option on Blogger or WordPress because there are rules in regards to making money with your blog. 
Whichever platform you choose, keep this in mind: it NEEDS to be user-friendly! Being easy to navigate without frustration should be a non-negotiable. Yes, there are PLENTY of videos available that will teach you how to use each platform, but you want to be able to do basic functions without a lot of help. 
A free blog with a few customizations available. I'm not sure of the rules of monetization on this platform though. I didn't know I could make money when I hosted my blog here. Blogger is owned by Google, so you already have access in your Google account.  
Pros:
FREE

Incredibly simple to set up

Easy to use right away
Cons: 
Subpar plug-ins (other platforms have better ones)

Not the best solution if SEO is your main focus
Free version (.com), hosted on the WordPress servers
Pros:
Free

Customizations available (limited)
Cons:
Possible storage limits

Rules about monetization (might not be able to)

Cannot use plugins unless you upgrade to pricey "business plan"
The .org version: sign up with WP, but pay to host on Siteground or another hosting company
Pros:
Less restrictions on monetizing

Lots of free plugins

Awesome paid plugins

Storage limits depend on your hosting company

Ability to schedule and backdate posts
Cons:
Frequent updates for WP and plugins

Themes can reduce site speed and take up too much room

Can be vulnerable (install a security plugin)
Each of the cons can be easily solved and WordPress powers over a third of all blogs on the internet, according to THIS article from Envisage Digital. 
I don't use Medium, but people seem to rave about it.
Privately hosted

Users create their own content

Massive built-in readership

You need a paid subscription to access

Good choice if you aren't concerned about SEO
I don't use Squarespace, but I have seen people recommend it. 
Pros:
Expansive selection of site templates and designs

Expansive comment system

Multi-author functionality

Ability to schedule posts

Free trial available

Affordable monthly plans
Cons:
Site editor can be unintuitive and difficult to navigate

Slower site load speeds than Wix or WordPress
Wix is a highly-recommended site builder tool.
Pros:
Blogging capabilities

Super easy to build a site

Tools like UptimeRobot that monitor security and site speed

Always online

Extensive template collection

Affordable monthly plans, no matter what you plan on using your site for
I haven't found any cons in my research yet. When I hear of any, I will update this. 

You are going to need a spot on the internet to host your blog. Look for a hosting company with great customer service, a user-friendly interface, and transparent billing practices.
I've been with Siteground for a few years now and haven't had any issues with them. The one issue I had was my fault, but I was able to contact their customer service and get immediate help. There hasn't been any connectivity issues either, not even when they recently migrated to new servers. 

A theme is simply what your site looks like. It decides placement of menus and post structure. It's basically your blog's personality. 
I chose the Astra theme because it works with Elementor and with eCommerce platforms. I found it on another site and loved it <-that site no longer exists, so I can't link to it. 
Disclosure, Disclaimers & Terms. OH MY!
Yes, there is the legal side of legit blogging. 
You have to have disclosures (like the one at the top of the page that lets you know I receive a commission), disclaimers ("I'm not a doctor or a lawyer") and terms of use (also called terms and conditions – this lets people know what data you collect and how you use it). 
Fear not, though! There are people out there to help you with this. Here are the ones I love: 
Blogging Courses – Free & Paid

Legal Templates
Legal Templates & Bundles
Plugins are the best way to customize your blog. While you may love your overall theme, there might be little things you wish you could tweak, beyond simple font and color changes. Plugins allow you to do just that. 
Emphasis on the MAGIC part! During your blogging journey, you are going to want to monetize. Simply put: you promote products/services that have helped make blogging easier for you.
When you join a new affiliate program (more about that later), you are going to want to change your links from the past and going forward.
BlogLinkMagic does that for you!
You add your links on the plugin page and it searches through your posts and does the hyperlinking for you. 
I hate to sound like a children's book, but oh the places you can go with Elementor! Just like houses are built brick by brick, Elementor helps you build your website block by block. With the PRO version, you get more choices. Check out the sales page to compare. 
Remember that awesome post you hyperlinked to? Well, they changed their URL and now your link is invalid. Yikes, right? 
This plugin notifies you so you can change or modify the link as soon as possible. 

If you want to blog, you're going to want some help. I have sat through hours of blog courses to spare you from spinning your wheels. The two courses I have listed here are THE most helpful and comprehensive blog courses I have ever taken. 
Starting Your Blog

Strategize on How to Build into a Biz

Branding

Email Marketing

Getting Traffic

Monetizing

Scaling/Growing
This course is nothing short of incredible! Lidiya covers everything you need to know about the business of blogging. She starts with your mindset and goes all the way through scaled growth. 
Mindset

Solid Blog Foundations

Blog Set-Up & Design

Email Marketing

SEO (Search Engine Optimization)

Launch Sequences

Promotions & Monetization
Elaine has done a fantastic job of teaching you about starting and preparing your blog to launch, while touching on promoting and monetizing too. If you are interested in launching a blog for the glory of God, this is a must-take course! 

So you have a blog.. and you have a bunch of posts. Eventually, you might run out of ideas or need some prompts. Where do you turn? Try these places: 
For tips, tricks and ideas for creating content and more

Sign up for their newsletter (great tips!)
You can find a ton of these on Pinterest. Just do a search for "(your niche) post ideas". Here are a few I've compiled for you:
Think about this:
What has made your blogging  journey easier?

What products are your personal must-haves?
Make a list of your fave products and services. Wouldn't you love to promote their products to make a little extra cash?
Go to their websites and see if they have an "affiliate program". The links are usually in the footer.
Here are my favorite sites:
These bundles are FANTASTIC value with a high net worth and sold for an affordable amount. They include assorted ebooks, courses, worksheets, and templates about a certain subject. The bundles aren't just about blogging. They run the gamut from finances to business. There's a bundle for everyone. 

I'll be honest: photos can make or break your site. If you have bad pictures, you won't be able to capture anyone's attention. All of these sites offer freebies, so be sure to subscribe to their newsletters! 
Here are my faves: 
Stock Photos

Social Media Post Templates

SM Post Captions

Courses

All included in the Membership!
Stock photos

Social Media Graphics & Templates

Membership (Two Levels) 

Let me introduce you to a blogger's bestie: Private Label Rights. PLR articles area great time saver and are definitely cheaper than hiring someone to write your articles for you, although if you can do that, go for it! 
PLR(.)me has hundreds of articles, you can use for your blog. They also have worksheets and slide decks too. Check them out at the link above. 

Besides photos, graphics will grab reader attention. Here are a few I love:  
Yes, these are for social media posts, but you can use them as blog graphics too. Just resize them in.. 
Canva will be your go-to spot to create attention-grabbing graphics, collages and even PDFs when you get to that step. Each of the dividers created on this post was created in Canva.
I prefer the PRO version because you get access to more pictures and templates, as well as the Magic Resize (which will take your Instagram posts and turn them into Instagram stories with the click of a button). 
Graphics

Fonts

Freebies

Embroidery Patterns

Print on Demand Graphics

Monthly Membership (unlimited monthly downloads)
Graphics on this site come with a Commercial Use license. You can use them for your blog or even digital products. Check the licenses to be sure you are using them properly. 
Freebies

Bundles

Craft Files

Patterns

Monthly

Membership

Payment Plans
You have to purchase a license to use the graphics commercially and they have two choices. 
*These are all my faves, things I actually use. I don't promote random items that I have no experience with or that haven't been highly recommended by others I trust.*
Have a resource to add or recommend?
If I am missing a category you need recommendations for or you have a resource you think I should hear about, please let me know!
Comment in the comment section

Contact me using this form: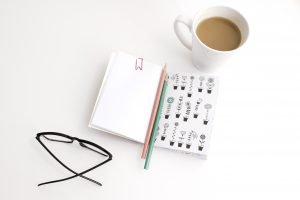 Stock Photo: Ivory Mix (link above)
*This page will be updated periodically as I find new resources to share with you so check back 🙂