I received this product as a discount in exchange for this review.
All opinions and photos are my own. 
I've always wanted one of those letter boards everyone is posting about. They seem like so much fun.
When I got the chance to review this 10×10 Felt Letter Board, I jumped on it!
This picture doesn't do it justice, but the box it comes in is gorgeous!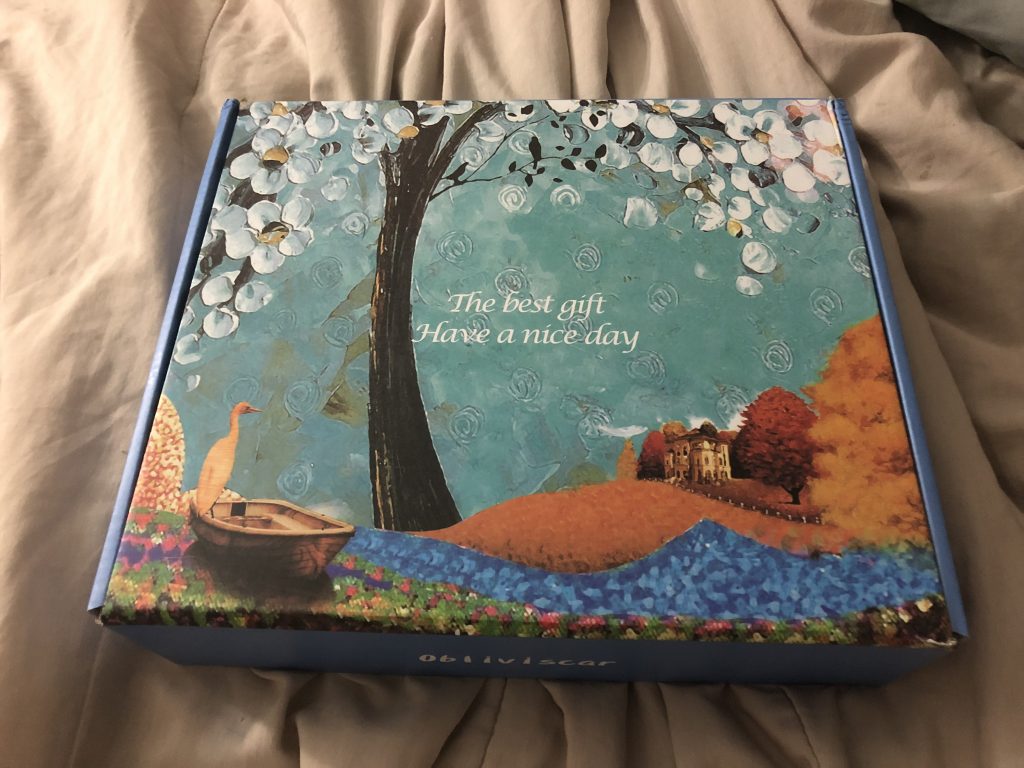 When I opened it up, everything was neatly packed and tied with a burlap ribbon (nice touch!).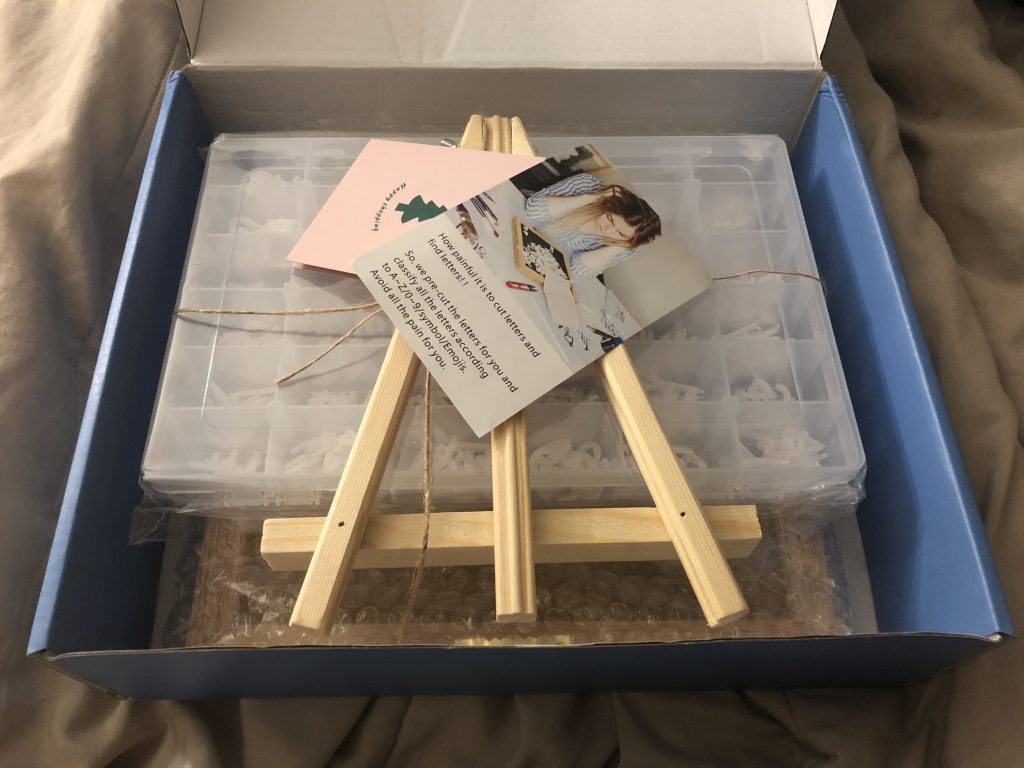 The board was bubble-wrapped and clean.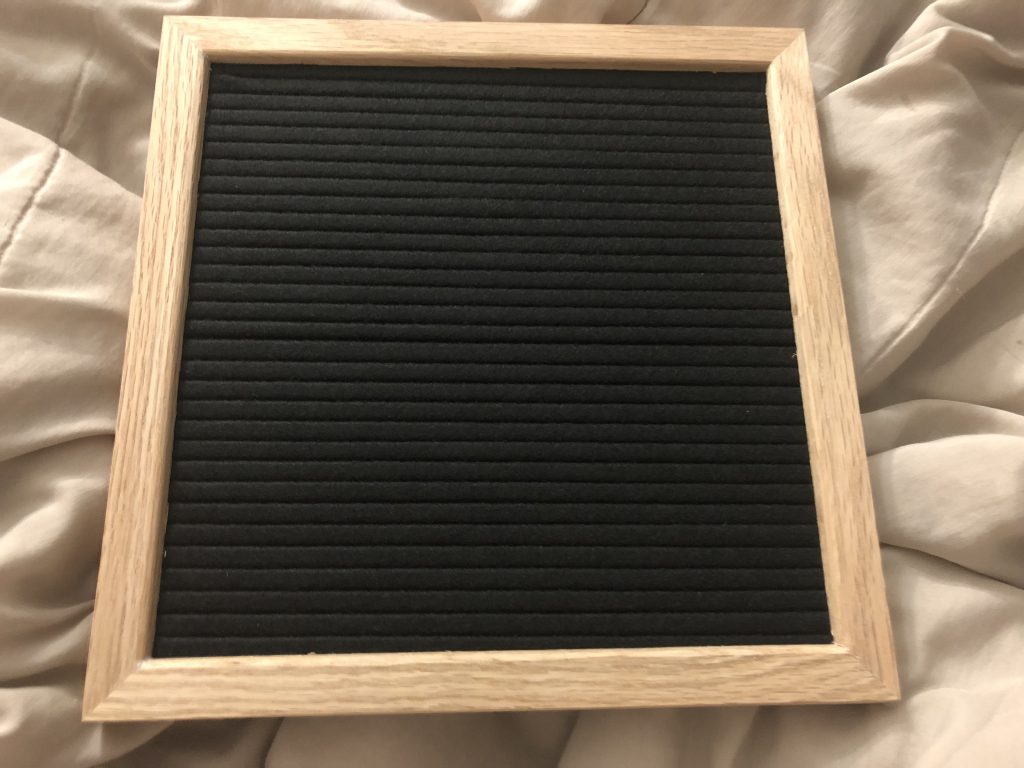 There was an organizer with letters and emojis in it, already divided (HUZZAH!).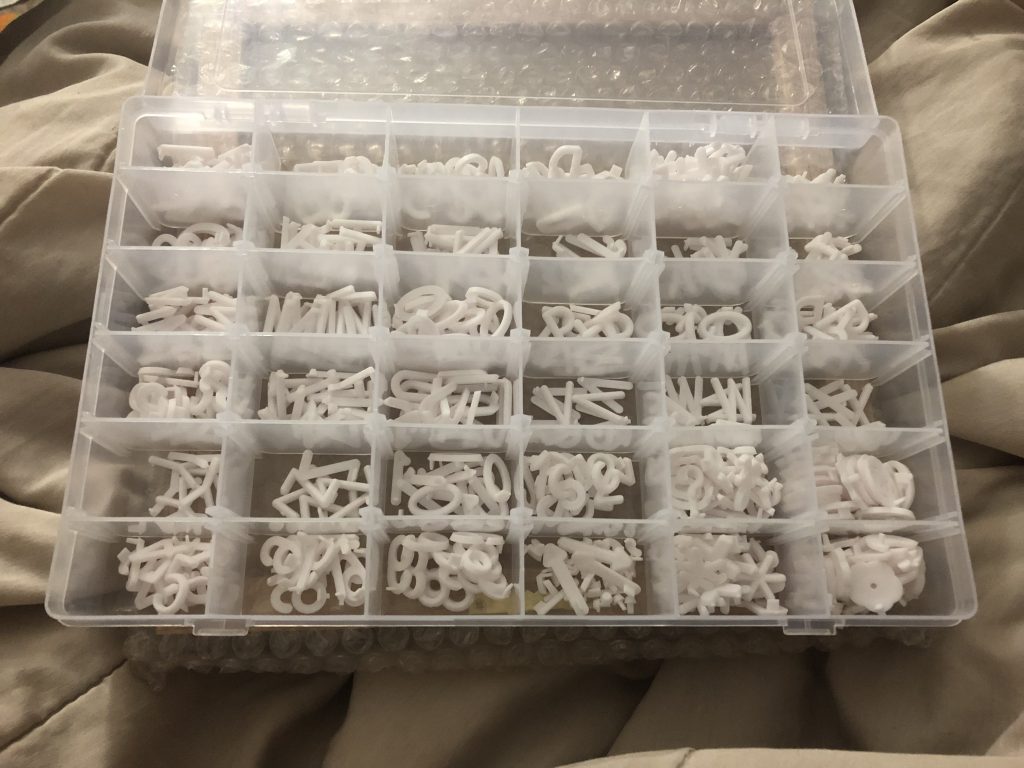 You know those cheat sheets you get with boxes of chocolates? Well, there is one in here to tell you where to find the letters, numbers and emojis (YAY!).
If your nails are on the longer side, I recommend maybe using a tweezer to get the letters out (that was kinda fun.. like playing "Operation") as the letters kept flipping away from me.
Mini decided to get in on the action. She's very good at Math, but not a fan of it.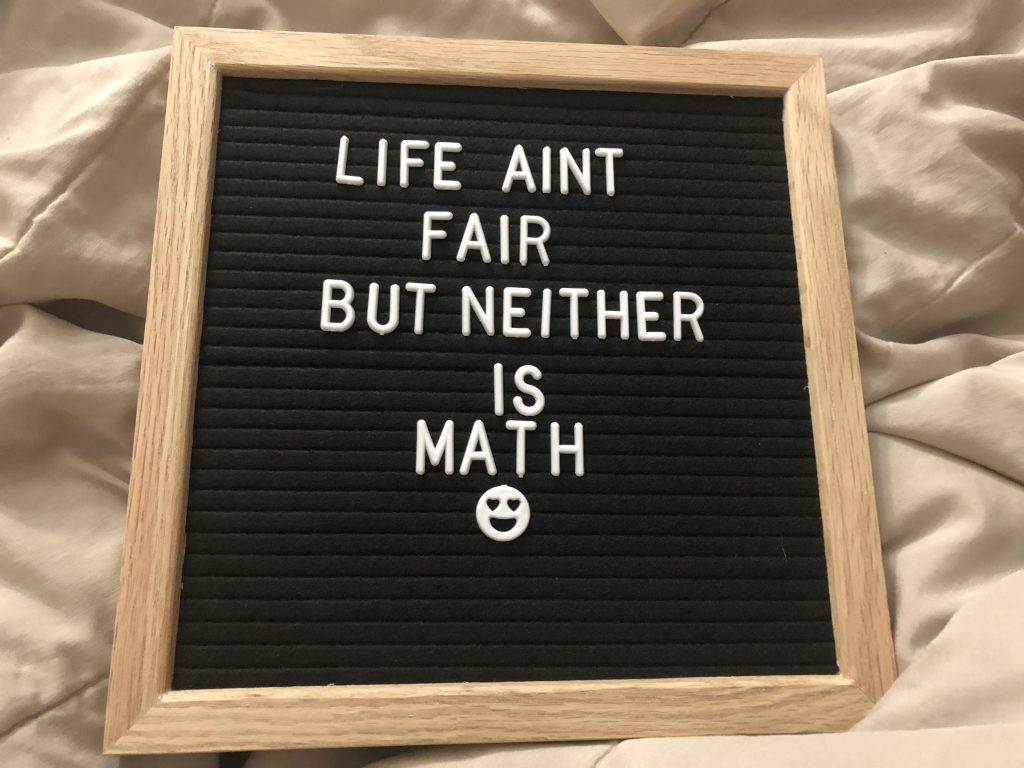 I, on the other hand, decided to use it to post one of my fave lyrics from Rick Astley's song "Wish Away". That's right, readers. You just got Rick-rolled!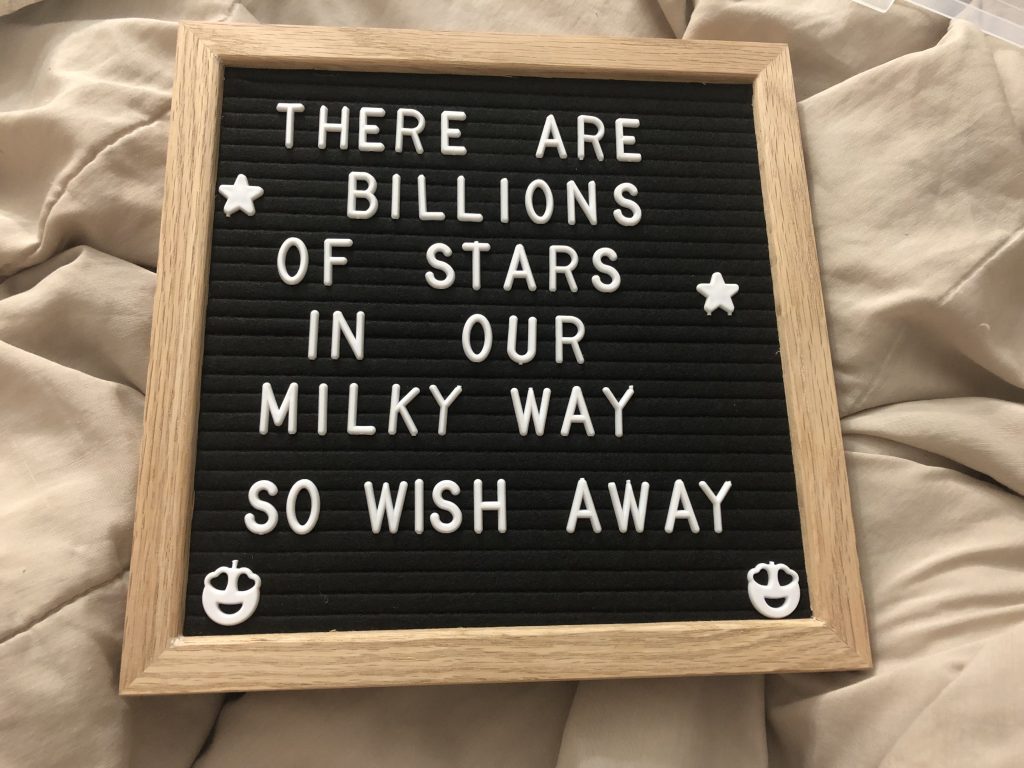 The stand holds up very well.. even after it was *ahem* dropped.
It's such a great decoration to have. I can't wait to keep using it!
I linked to the product page on Amazon, but HERE it is again.
Happy Quoting!