"text-align: center;">This month's Photo Challenge theme was Nom Nom Nom.
The holidays are definitely a time for food.
The day after Halloween, we dumped out Mini's trick-or-treat pillowcase. There is a house in my parents' neighborhood that hands out a GALLON SIZE Ziploc bag FULL of goodies. They've been doing it at least the last three years. I swear you can fill your bucket in half the time.. it's great! Here is the haul from that one bag..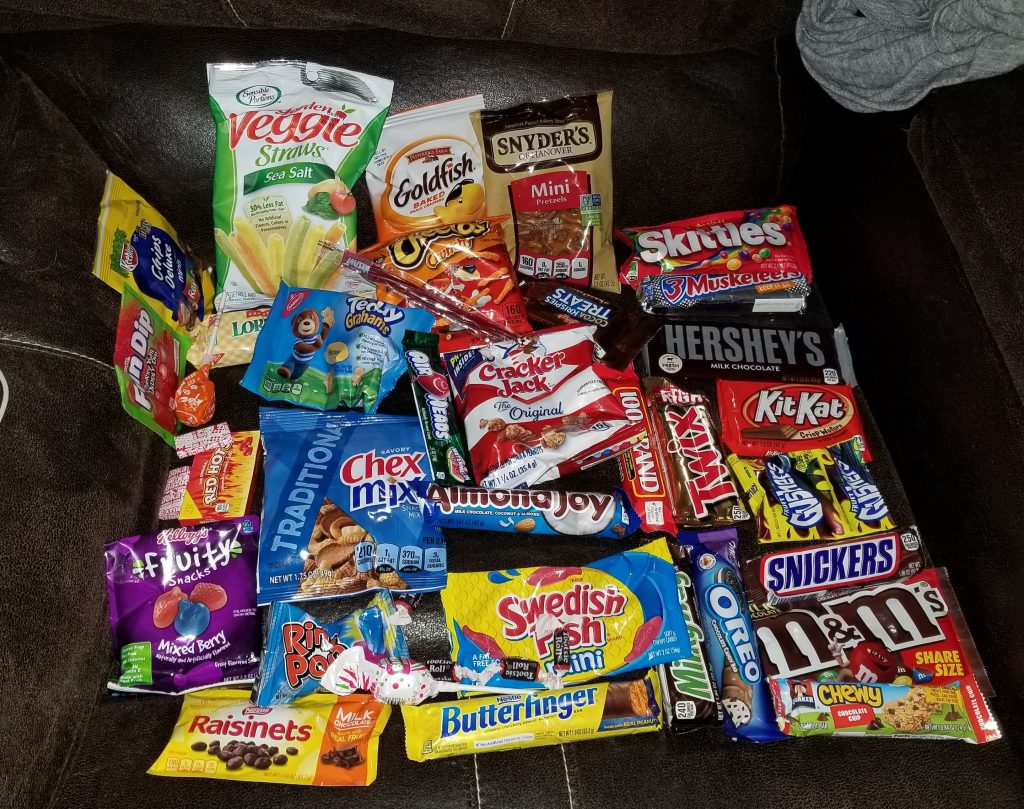 To start, Mini made some apple crisp in her after-school HomeEc Club. It. Was. DELICIOUS! I love me some apple crisp and am always on the lookout for a good recipe. I want this one!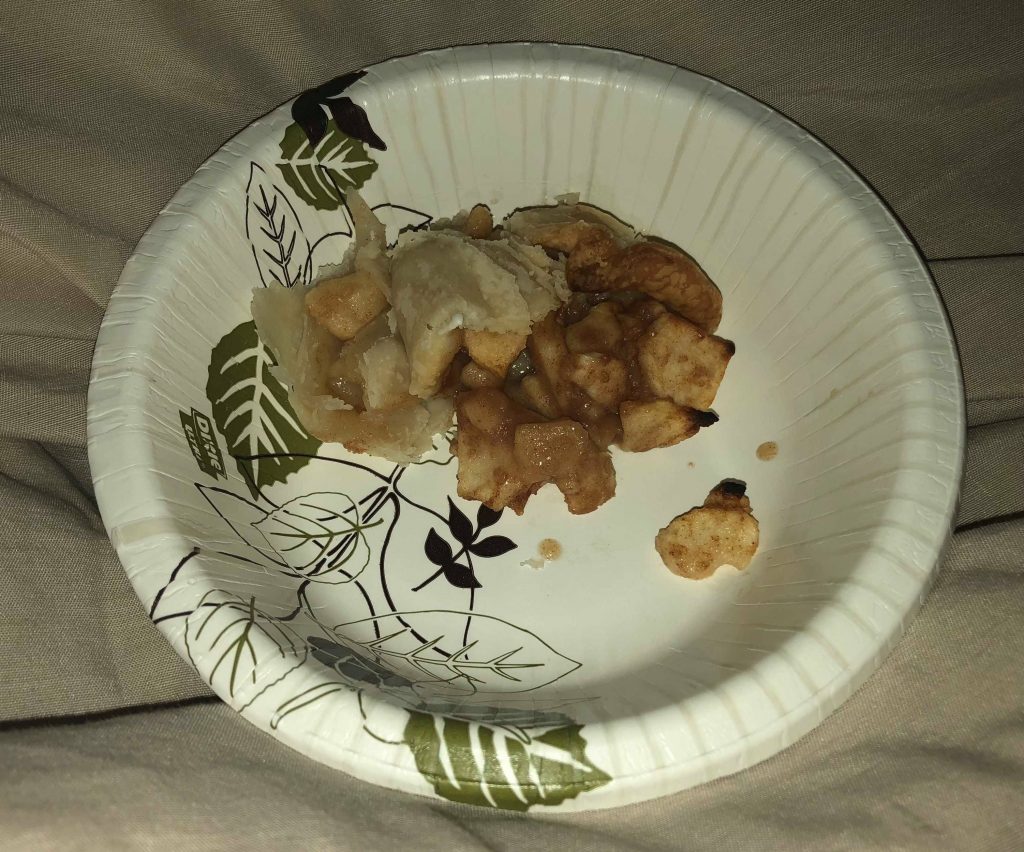 Next, my in-laws sent us a tin of David's Cookies for Thanksgiving. There were peanut butter cup, s'mores and chocolate-chocolate chip varieties. This was Mini's reaction when I told her what was in the tin..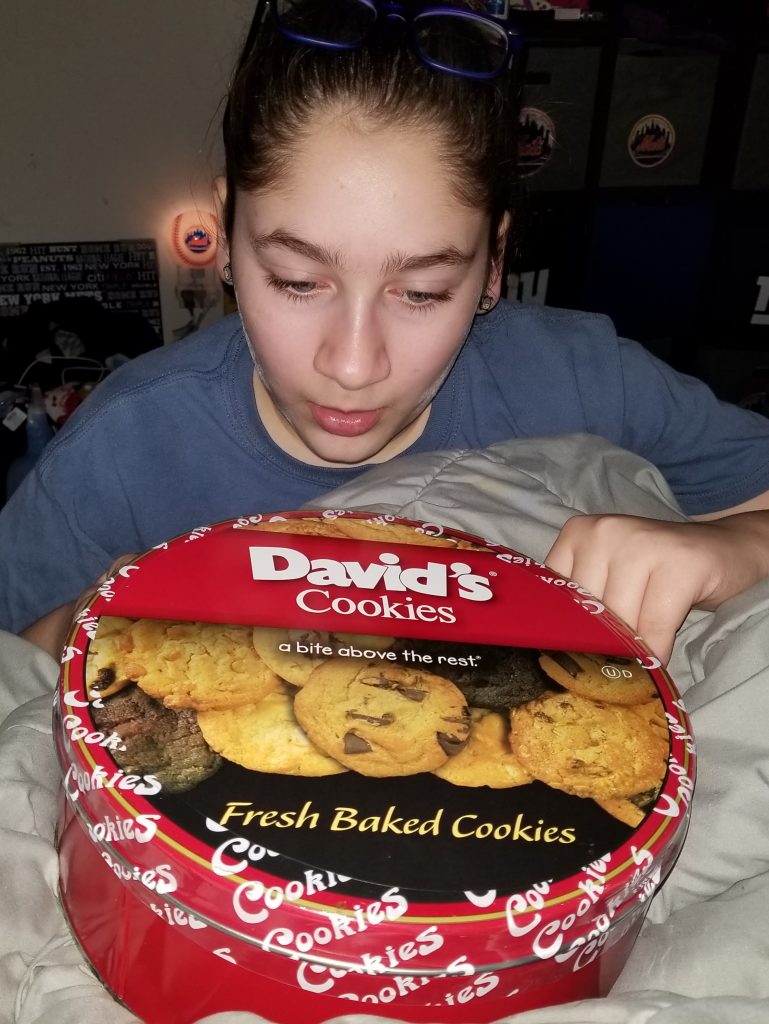 Every year, my friends and I say we will get together outside the kid birthday parties, but it just never happens. I was determined to do it this year, so we planned it out. One of my girls bought this cake and had an awesome saying put on it.. Happy Friendsgiving!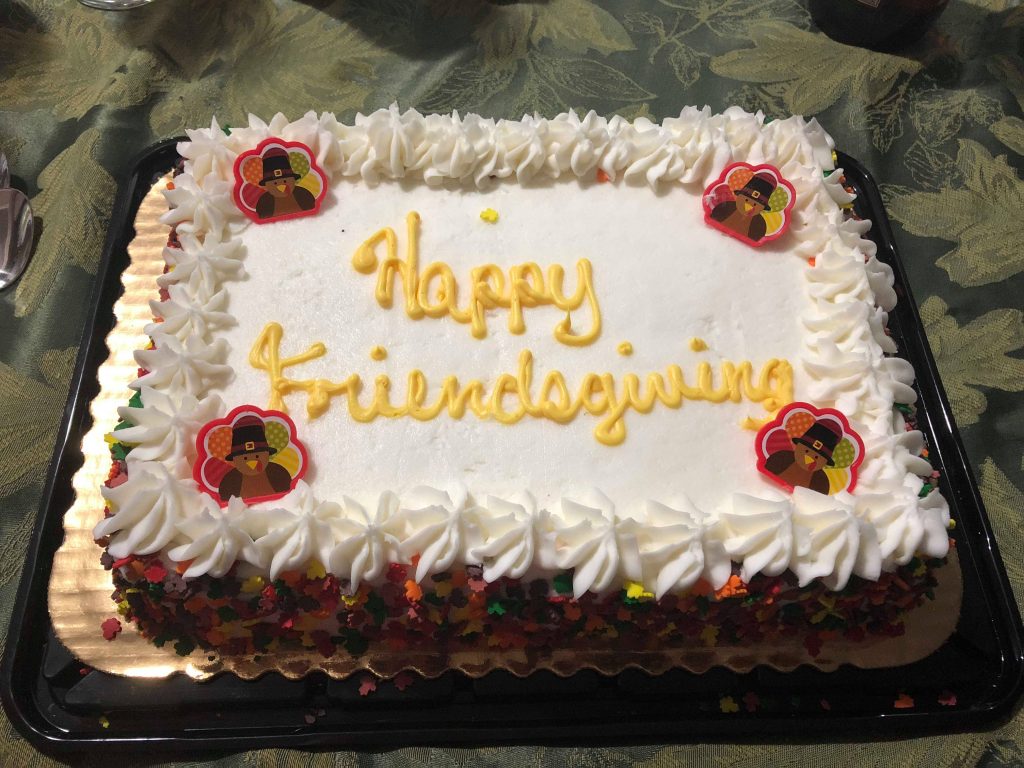 Lastly, I let Mini take over decorating our Thanksgiving cake this year. We had dinner at my parents' house. They moved a week later so this was the last time we had a meal in that house. They moved 10 hours away and that came to Mini's mind as she was decorating.. thus the heart.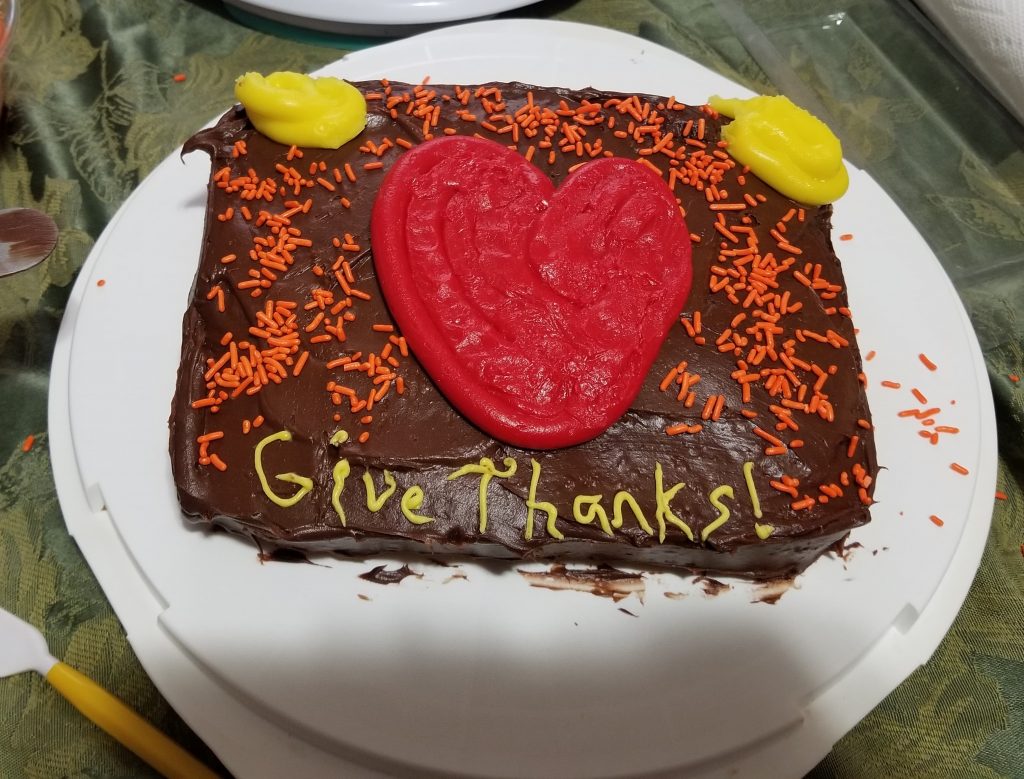 Now for the bonus pic.
This is usually what we see when we are having our nom noms 🙂
The one in front is mostly blind and deaf, so until he smells it in his face, he's usually uninterested.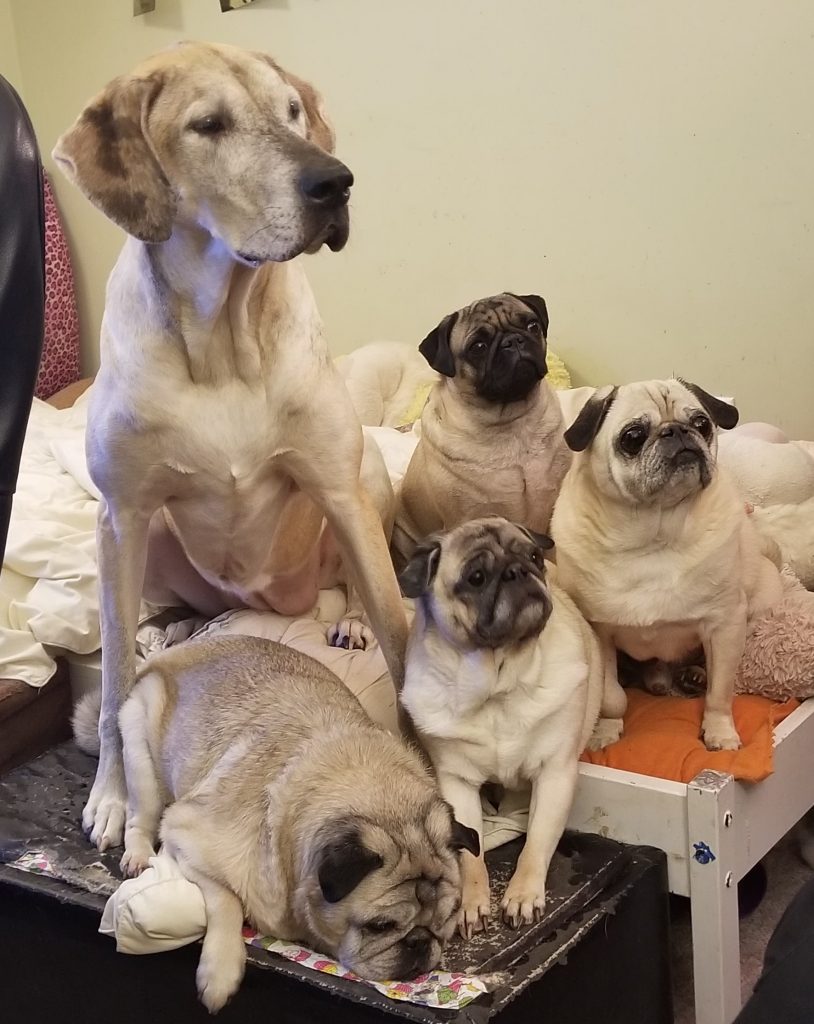 If you want to link up to the challenge, join the Facebook group HERE.