If you ask some random people how my parenting is, they will most likely start giving me guff for my decisions, but that's another post 🙂
Recently, Kristin over at Blood, Sweat & Cheers! posted about parental performance reviews (Performance Reviews for Parents?!). I saw the quiz she gave her 10yo son and thought I would do the same for Mini (who is 6-thus the spelling errors). I asked her to fill out one for her father as well.
Here is mine: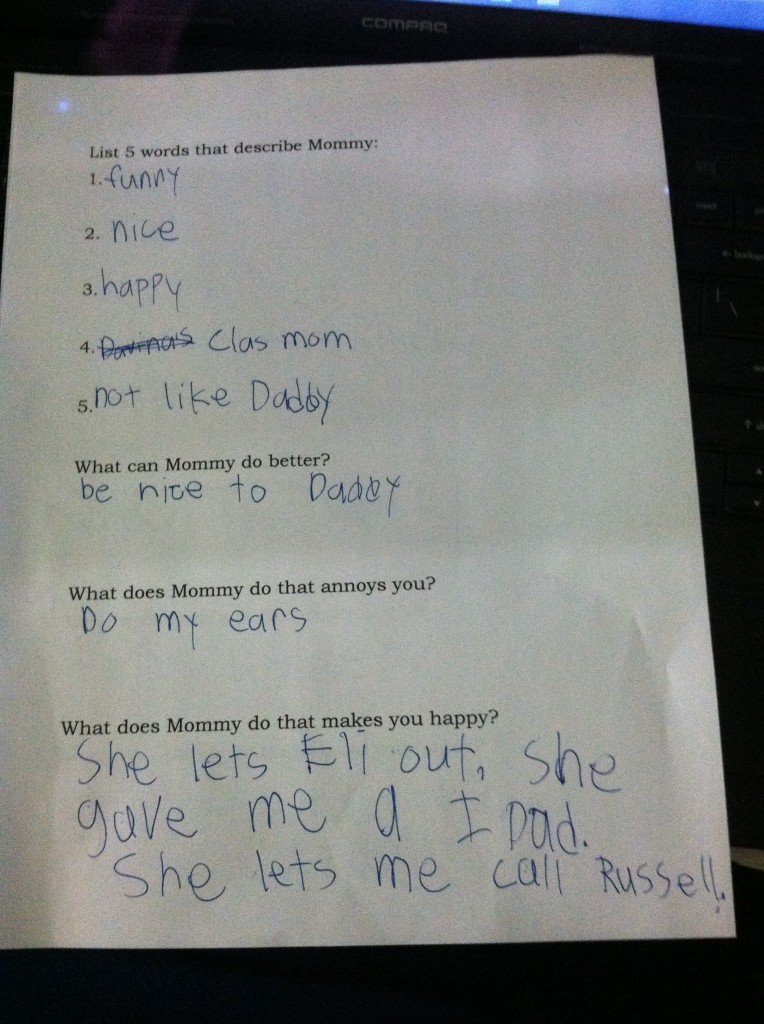 So I'm not like her father, but I'm nice, funny and she loves that I'm her Class Mom.
She's right – I could be nicer to her father but where's the fun in that?
She does hate when I clean her ears. She's a waxer. There's always a bunch in there so they have to be cleaned out at least twice a week.
"Eli" is our foxhound, Eli-Princess, named by Mini herself after Eli Manning, the QB of the NY Giants. Mini loves it when I let Eli roam free so they can cuddle.
The iPad? Yup. She knows who makes her gift list 😉
Russell is her father. I don't know why she calls him by his first name sometimes. She does it in cards and notes all the time..
For S&Gs, I had her fill out one for her father as well: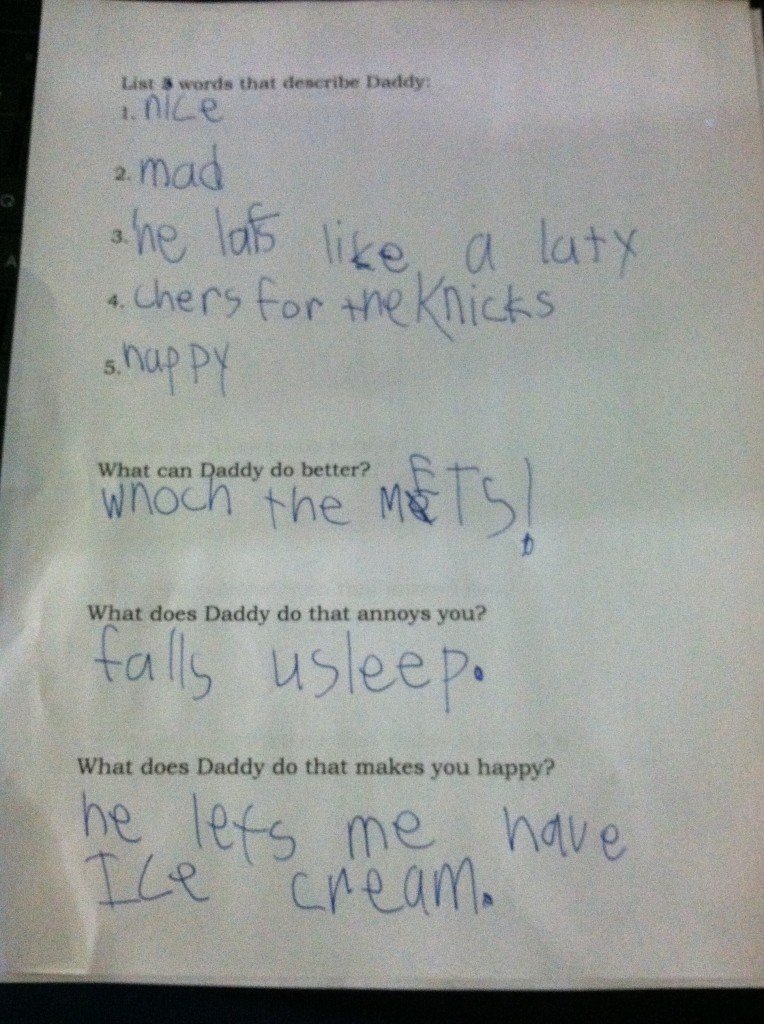 He does get mad a lot. He and Mini argue all the time. #3 is he laughs like a lady. He does have an irritatingly feminine, high-pitched laugh. It's scary sometimes. He's a life-long Knicks fan (I'm a Nets fan).
He does let me watch the Mets, provided the Yankees aren't on.
Mini gets very irritated when he falls asleep because he will do it mid-sentence or mid-game, whenever. I think he has sleep apnea or narcolepsy. He refuses to get it checked.
He does let her raid my Skinny Cow ice cream stash. She's allowed to have the cones and sometimes the sandwiches. Anything caramel or snickerdoodle is mine though!
Have you ever had a discussion with your kids as to "how you were doing"?