I was given a coupon for a free creamer and additional coupons, as well as 4 awesome coasters in exchange for my honest review.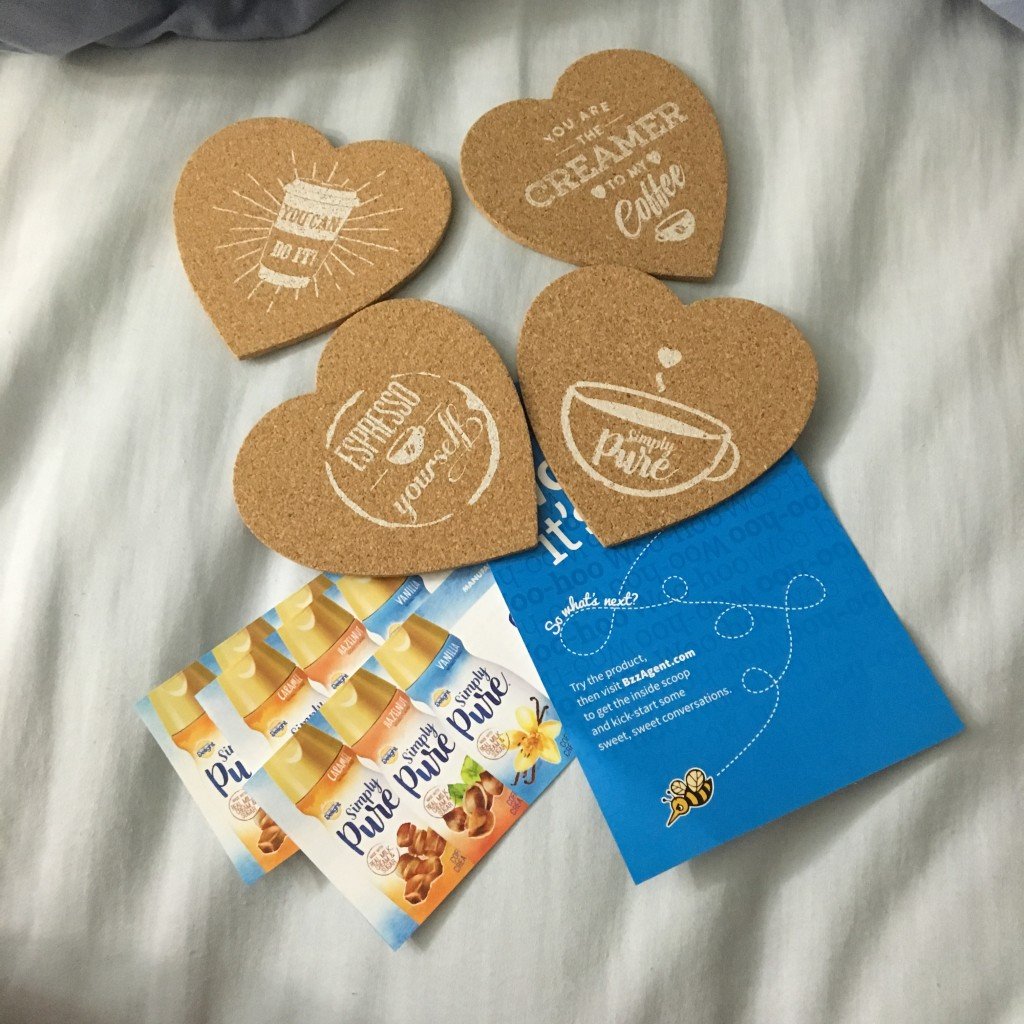 I can't even BEGIN to tell you how excited I was for this campaign!
I'm already a HUGE international Delight fan and a proud member of their online community. Have you tried their iced coffees yet? Well you should! They're heaven in a carton.
I had heard about Simply Pure creamer, but hadn't gotten a chance to try it yet.. until the campaign came along.
Anyone who knows me, knows I'm a coffee and creamer person. I love mixing new flavors together and seeing what I can come up with.
I found THE perfect combination so far.. Take ID Light Caramel Macchiato and add Simply Pure Caramel creamer.
Oh. Em. Coffeegasm.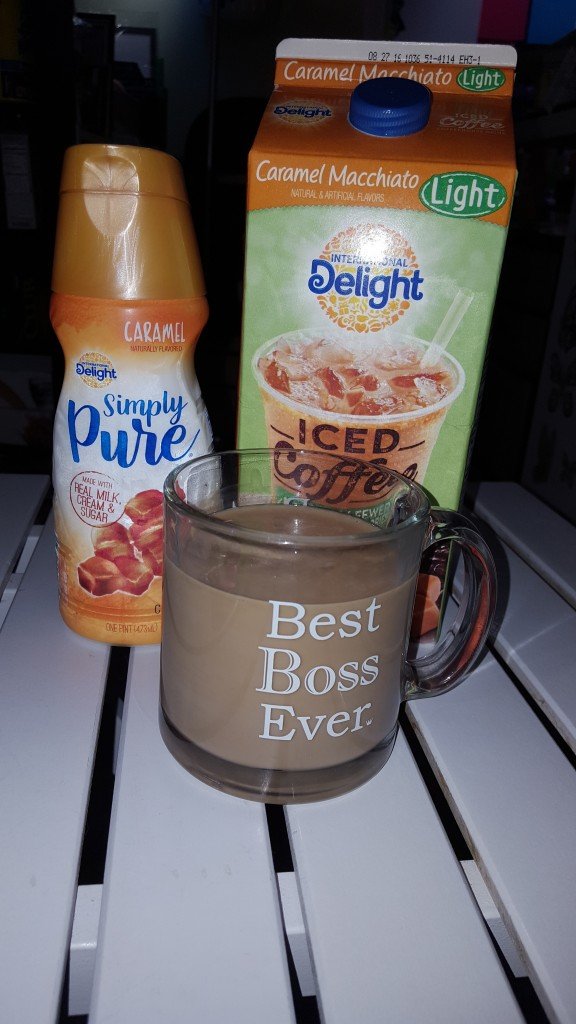 I used my glass mug so I could see the flavors swirling together.  I think this is the fastest cup of coffee I've ever drained. I just wolfed it down.
If you're a coffee fan or a fan of recipes using creamer, I highly recommend ID's Simply Pure creamers. It is also available in Hazelnut and Vanilla.. and I look forward to trying them both. it has the perfect amount of sweetness with only 5 ingredients.. REAL skim milk, cream, real cane sugar, natural (caramel) flavor and guar gum. It's also gluten-free in case you follow a gf diet. I absolutely LOVE it and it's now my new go-to.
To check out BzzAgent and see what campaigns YOU can be a part of, click HERE.
To join the ID community and get a free coupon just for signing up, click HERE.
Technically, these are personalized referral links, but I don't profit anything. I just get the satisfaction of knowing I led you to awesomeness! 🙂