My summer has been pretty slow and kinda boring.</p>
My softball league didn't happen because they didn't have enough girls 🙁
Mom and Dad forgot to sign me up for Summer Camp and all the spots were taken 🙁
I spent almost every weekend during the month of July at Grandma and Grandpa W's house though! It's so much fun going there! I have my own room in their house and their Pomeranian wakes me up in the morning to play with me.
During those weekends, Grandma W was teaching me how to sew!
I'm "sew" excited to share this with you!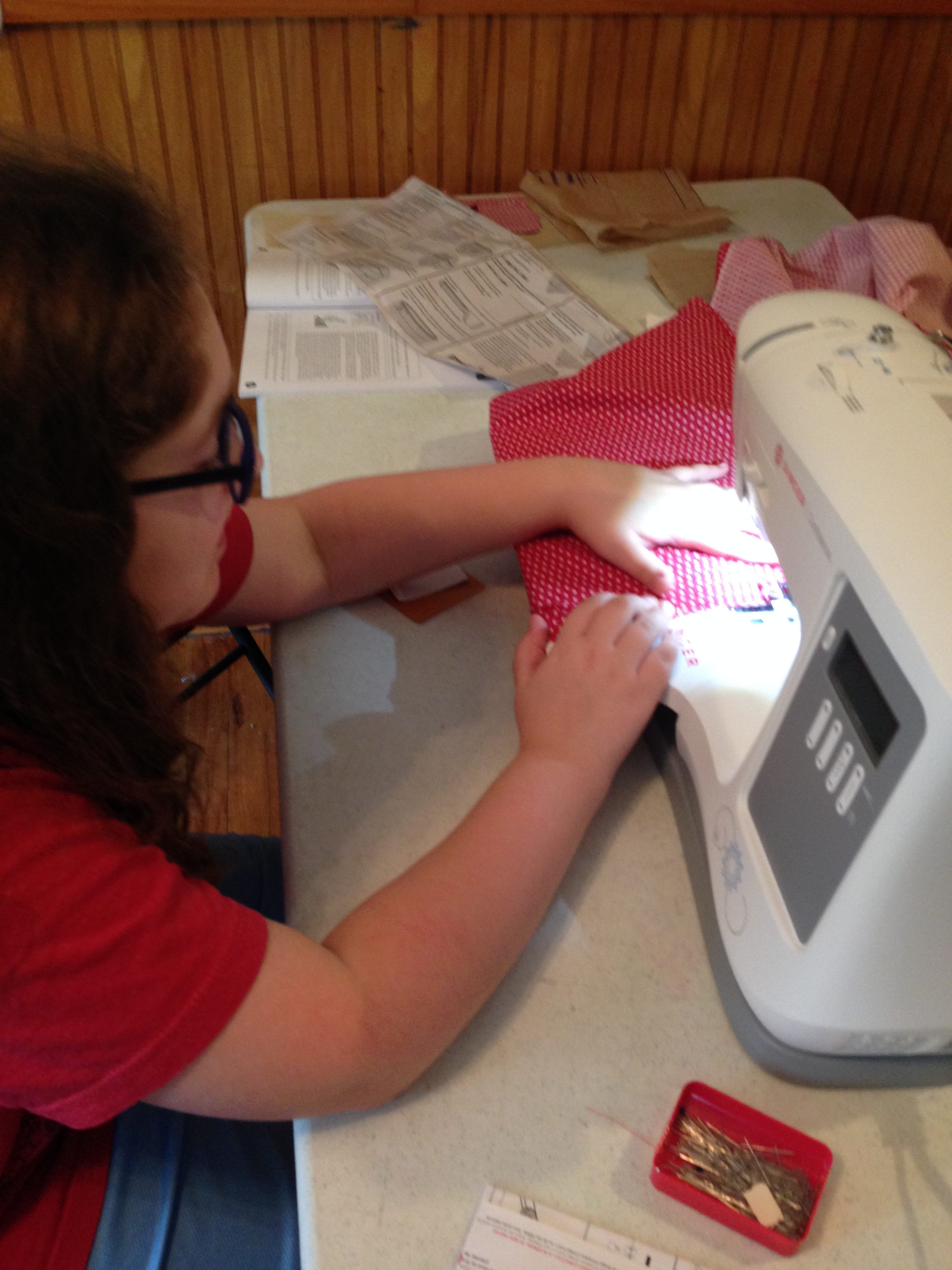 I figured out how to use the sewing machine pretty quick. It comes with a lot of instructions and papers.
We made our first string bag!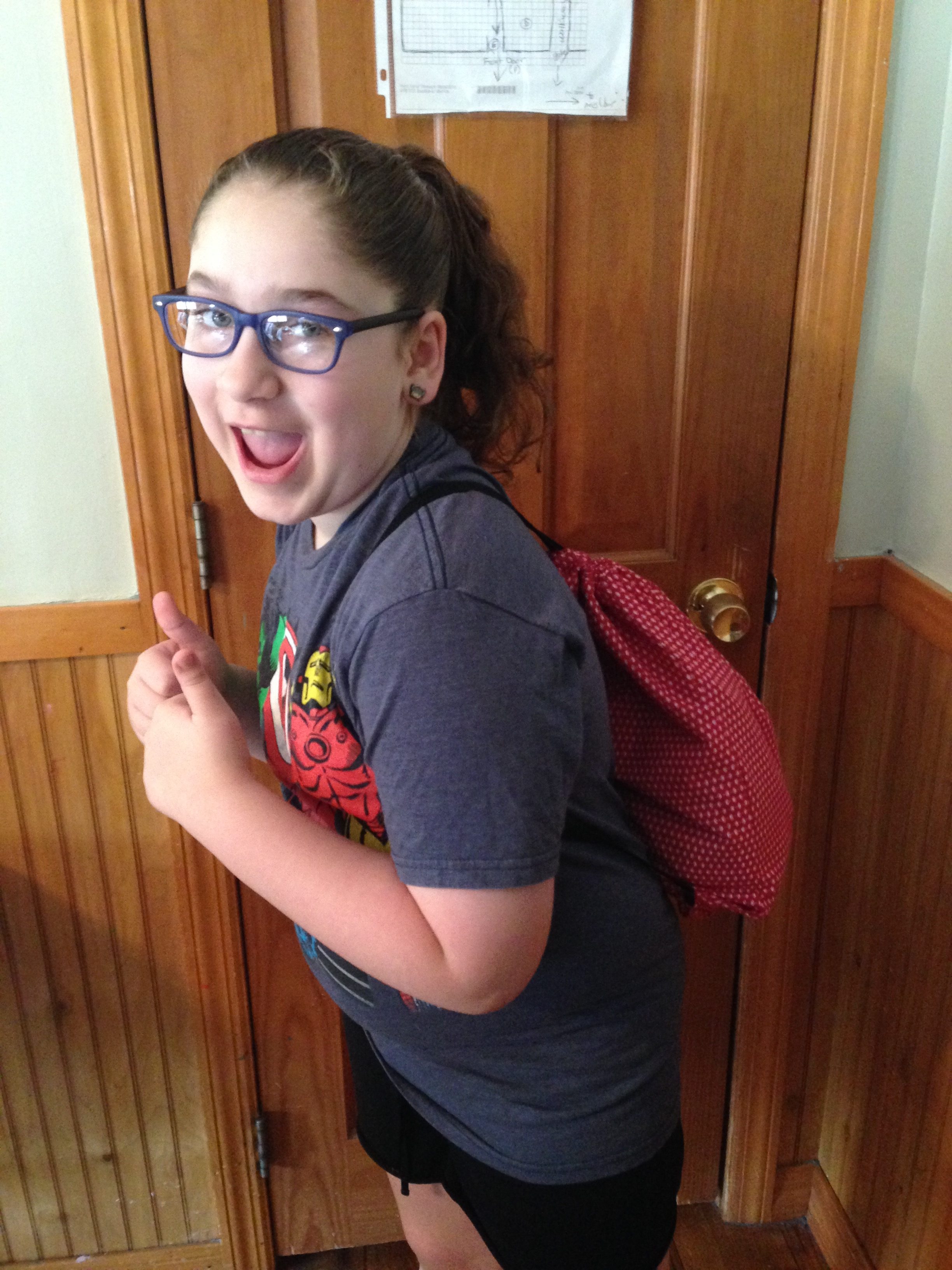 I can't wait to go on some more sewing adventures with Grandma! Stay tuned 🙂
See you next time!
Mini