Mommy Note: Yesterday, our wifi was spotty. It worked one minute, then it didn't the next. Here is how Mini felt about it..
I am not allowed to have my computer or my iPad during the week, unless I need it to look up things for homework. I was very upset that I could not watch my favorite videos. I made my internet a card.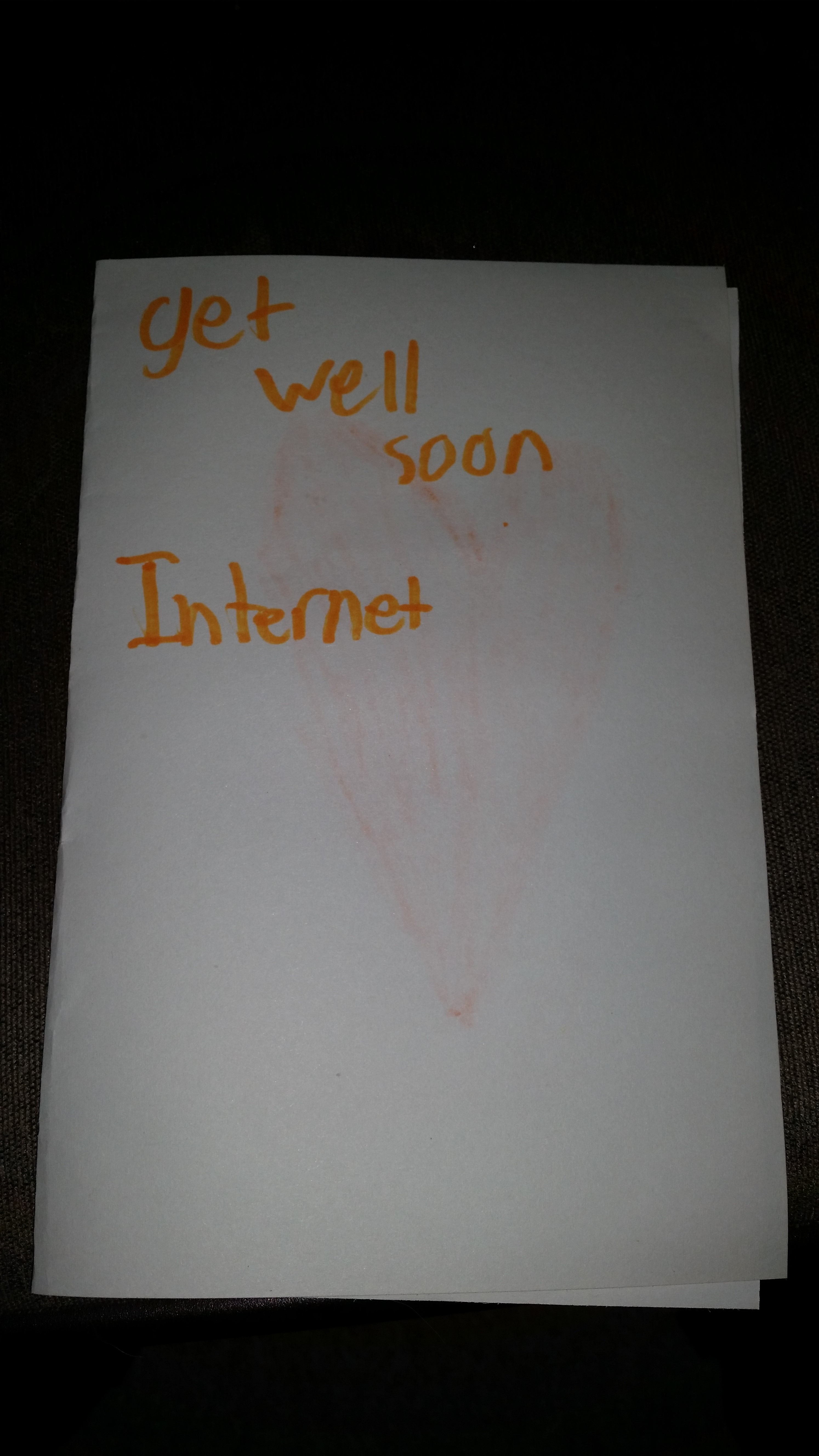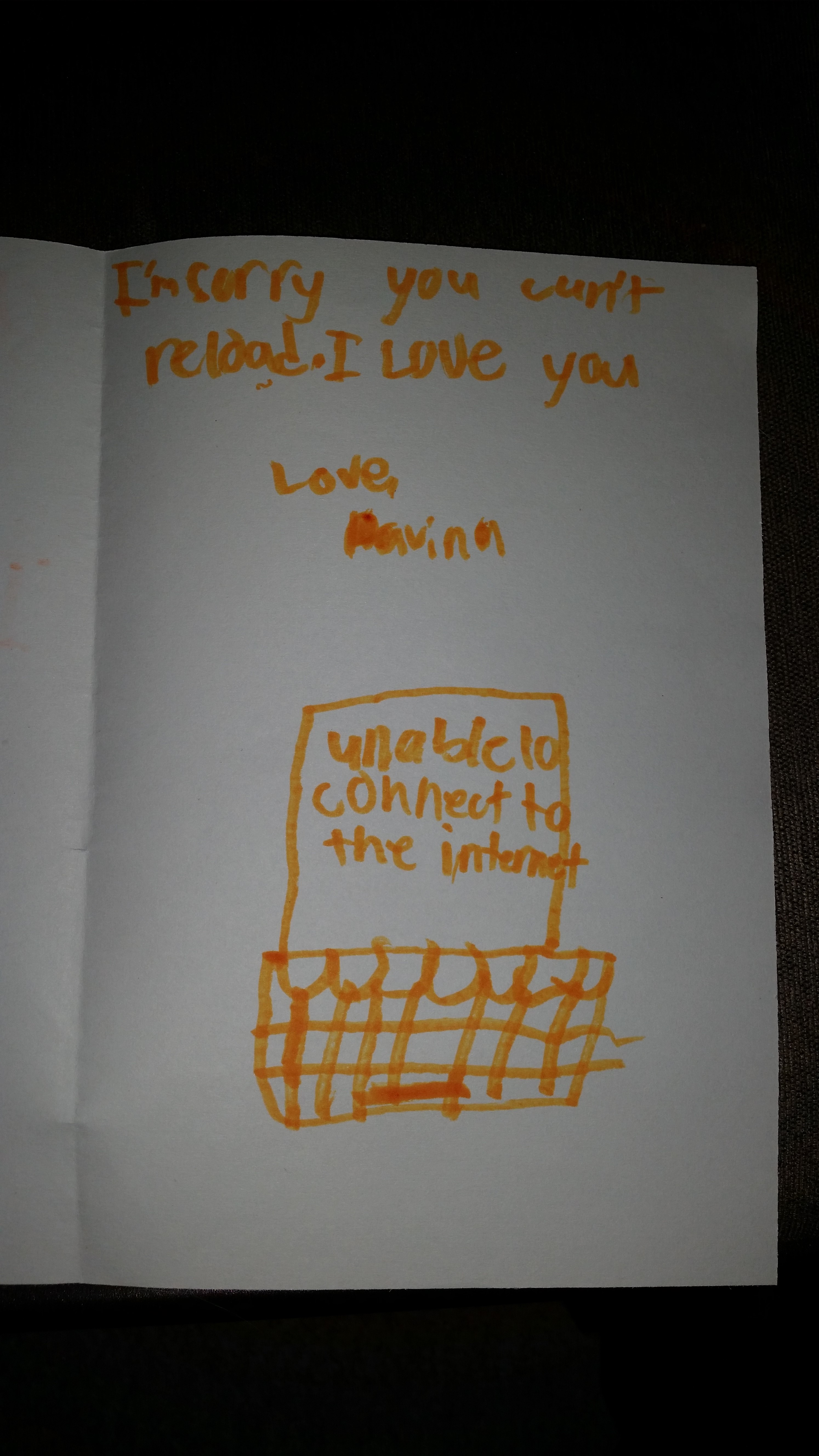 My Mom thought this was hilarious and said I should share.
Next week, we are going to finally post the pics from my birthday party!!
See you next time!
~Mini