I'm taking part of a blog challenge this month.
At least, I'm going to try.
Today's theme is 'Fours".
It got me thinking.. what do I have four of?
PUGS!
So here are some ridiculously cute collages starring my four babies. I try my best to put them in age order, so each collage is Jordan (15), Jack (14), Koko (12) & Mookie (4).
First, the distraction: our pups love having their pics taken.. so we use it to distract them so we can sneak up on them and put medicine on their noses. Genius, right?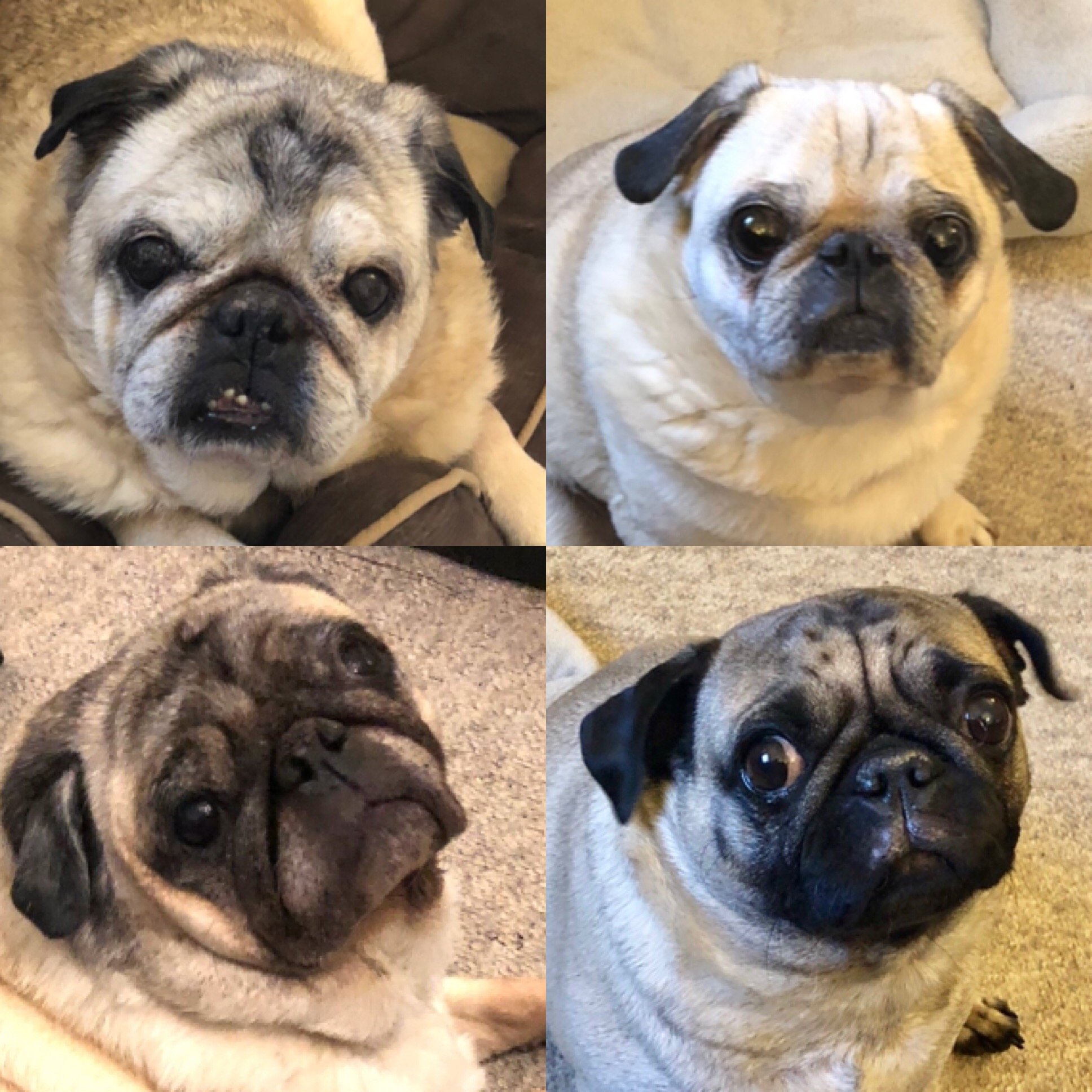 Next, bandanas. These are our go-to outfits for group pics. Jack LOVES wearing his bandanas. Anyone who follows my babies on Instagram knows he throws a fit when we take his outfits off.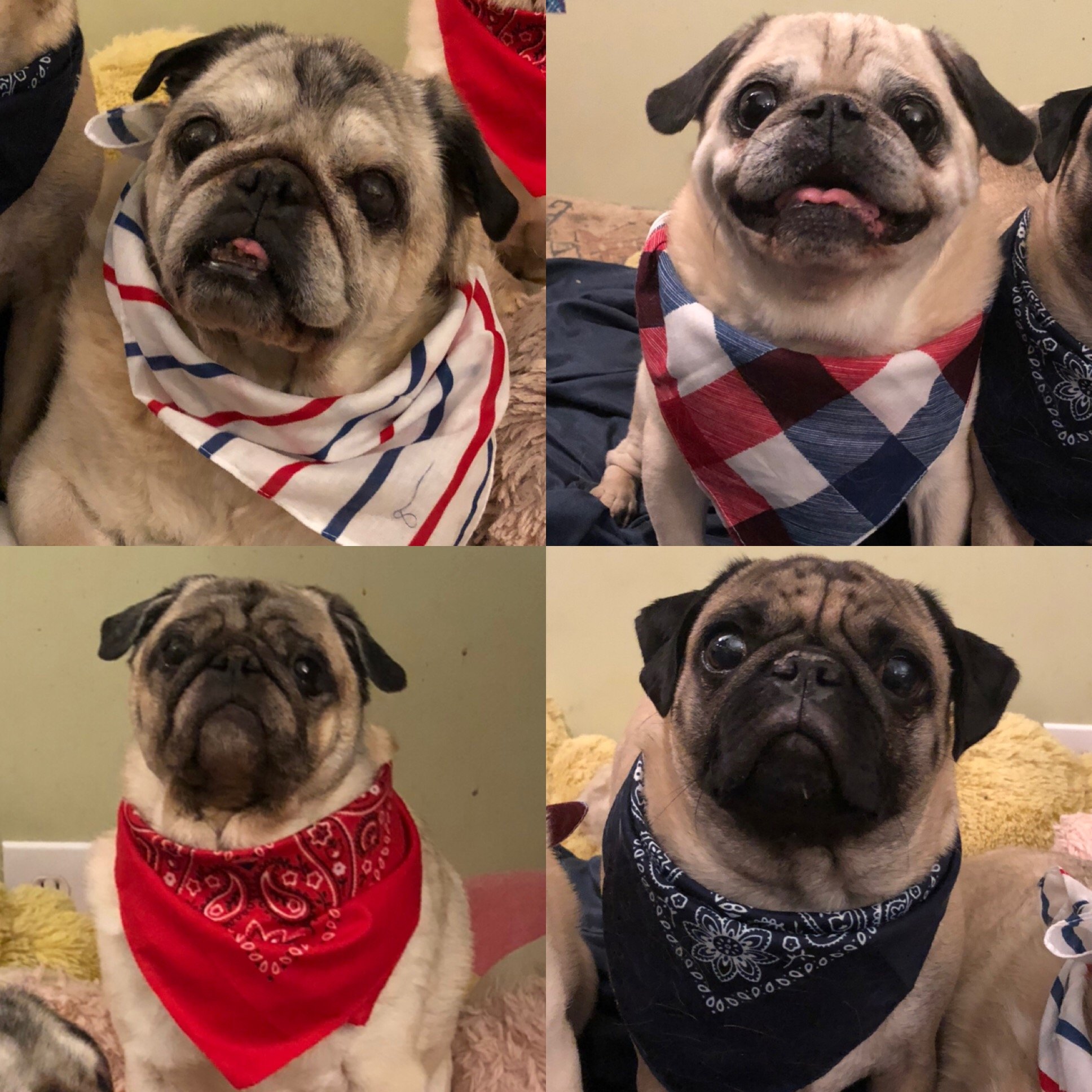 Finally, having Senior pups means they sleep. A LOT. So some sleepy-time and resting pics: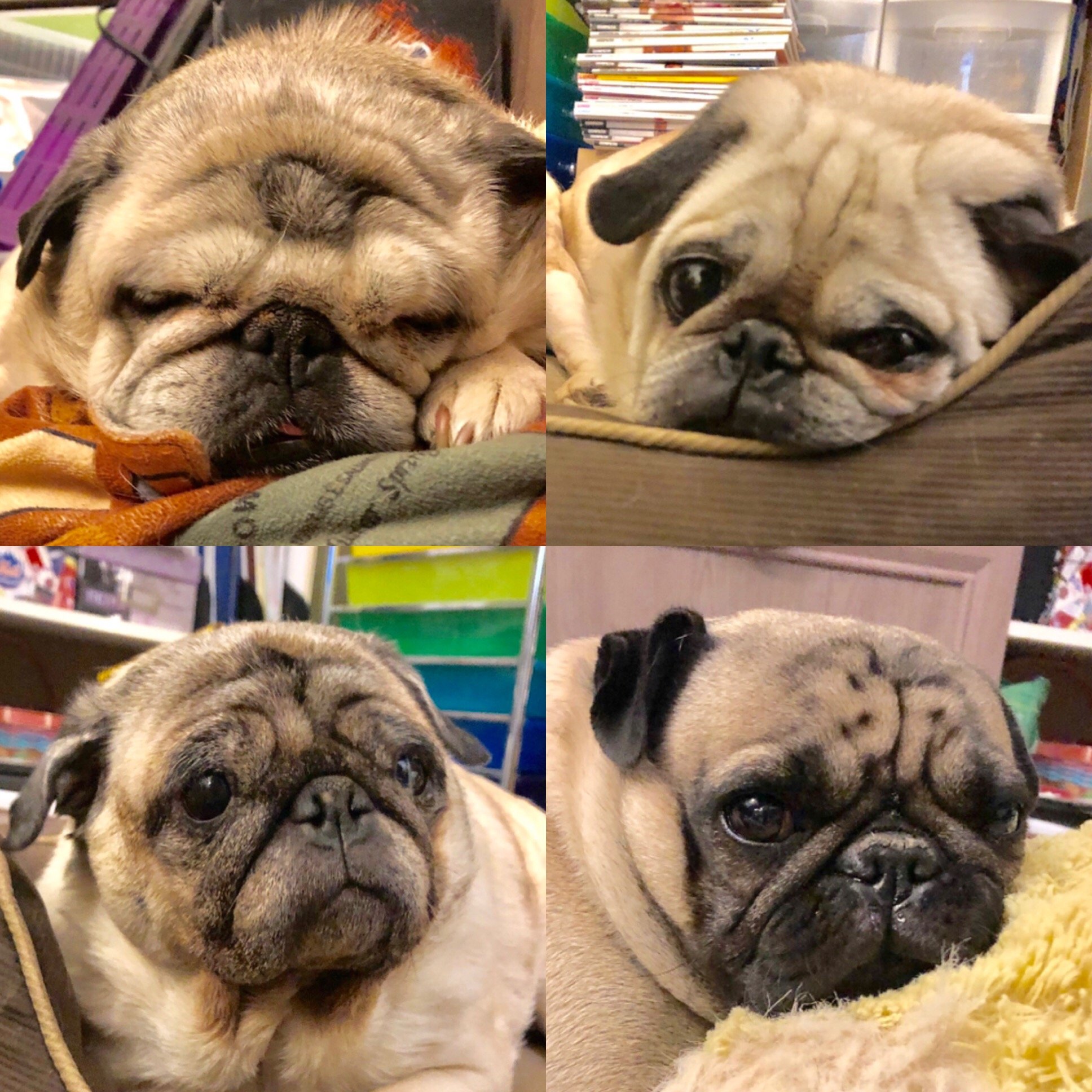 There you have it. My entry for Fours.
Hope you enjoyed!