"text-align: center;"> February's Photo Challenge was:
What is love?
Baby don't hurt me.. don't hurt me.. no more. <- Admit it. That was your first thought too!
Love is many things.
Love is checking up on your friends..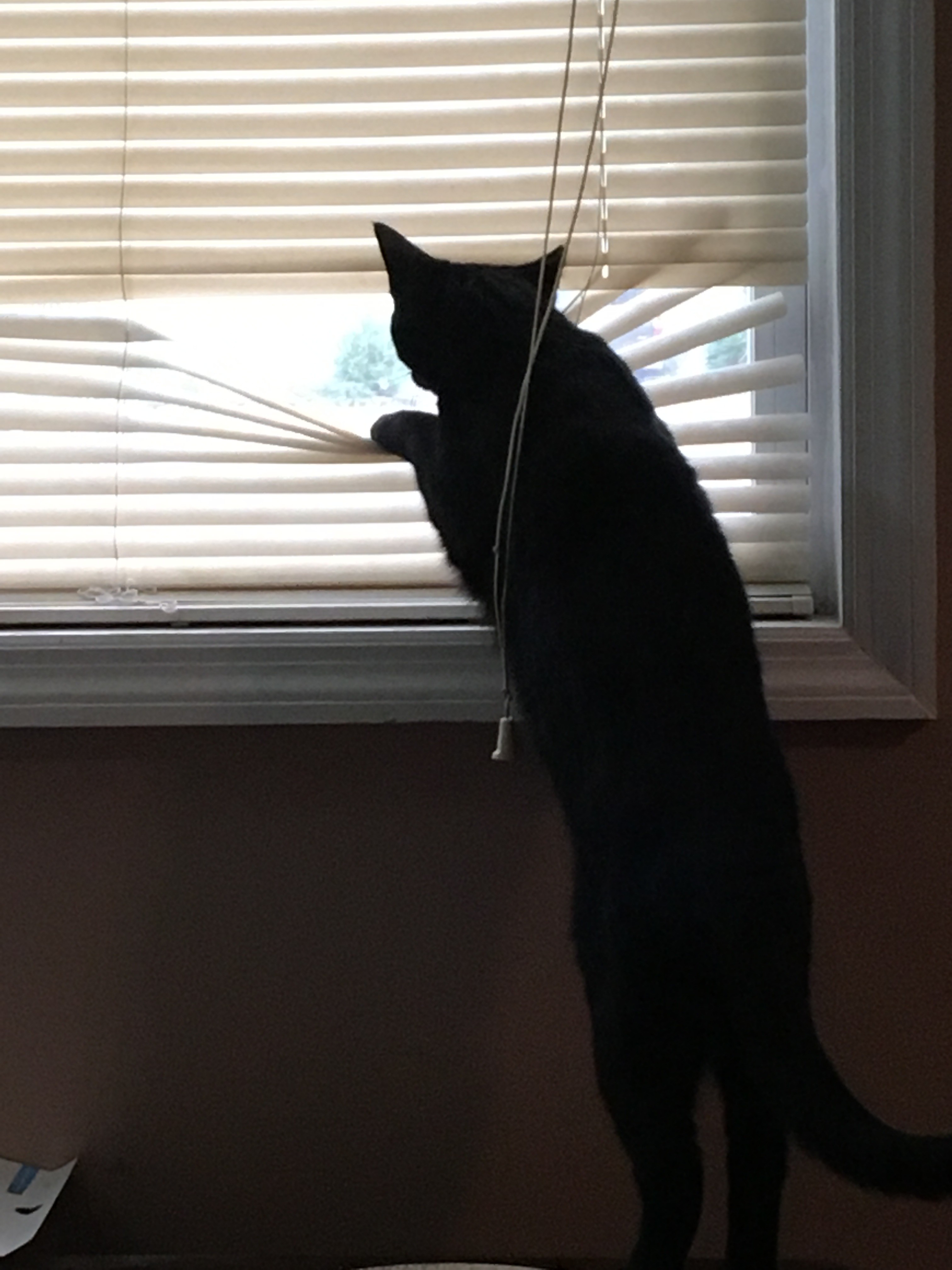 ..or stalking, whatever. My foster cats are super nosy! They are constantly staring at the neighbors and anyone who happens to pass by.
Love is cleaning off your Mom's car when it snows..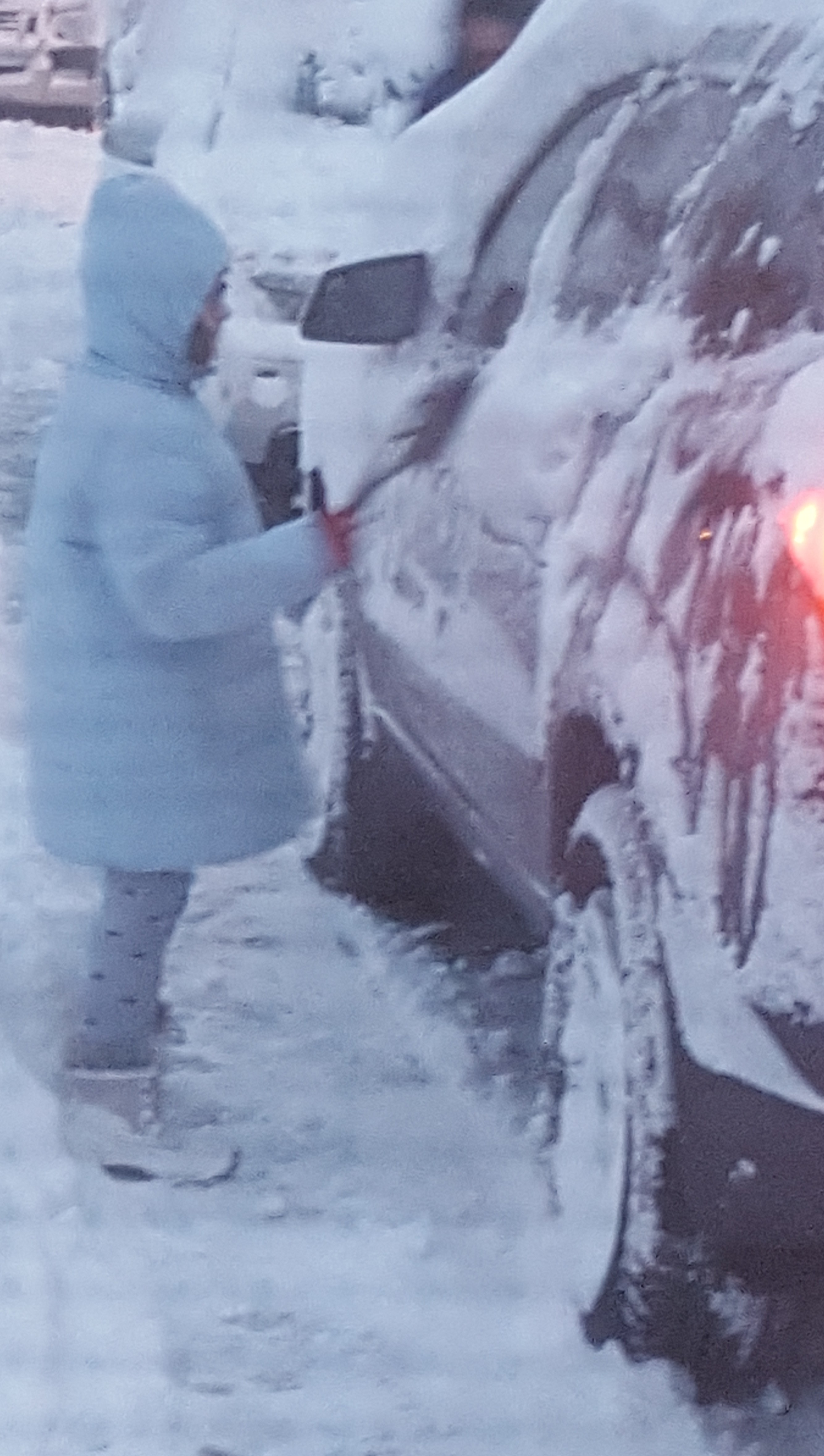 ..especially when you know your mom has arthritis and needs all the help she can get! This pic is super blurry because it was taken through a screen door and zoomed in. We (thankfully) didn't have much snow this winter, but the one storm we had was pretty bad. Another note: Mini's winter jacket used to belong to her beloved Great Grandmother, Nanny, and Mini loved wearing it 🙂
Love is hearts..
..ripped into your pants by one of your Pugs. I can't say I'm totally mad about the rip though (rest in peace, pants!). It was pretty hilarious!
Love is a hug from one of your besties..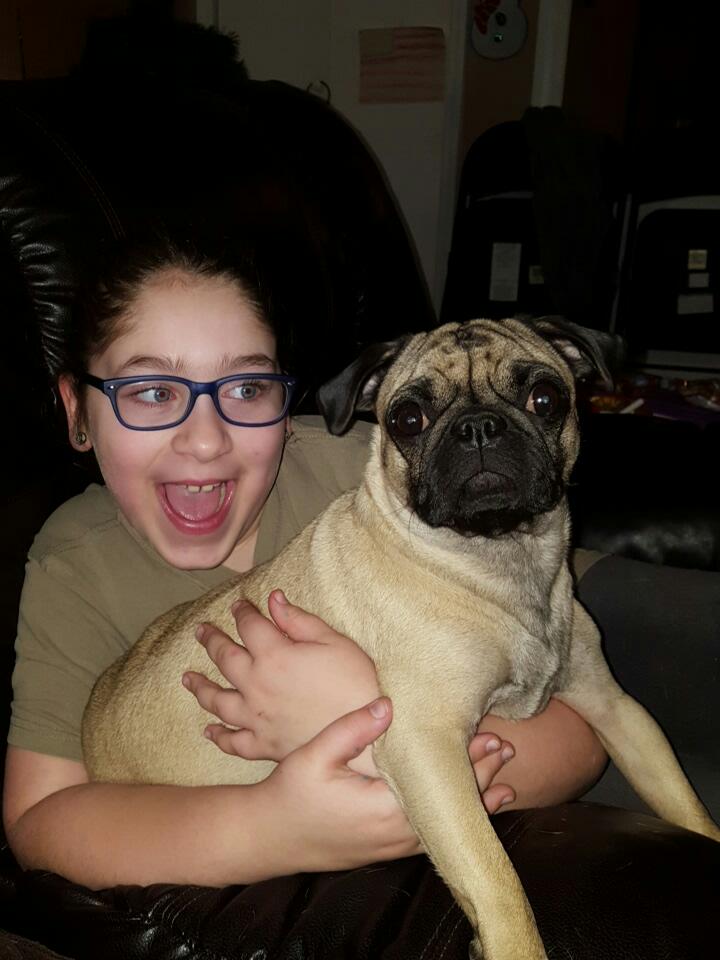 …and nothing beats a Pug Hug!
Love is ice cream on a warm day..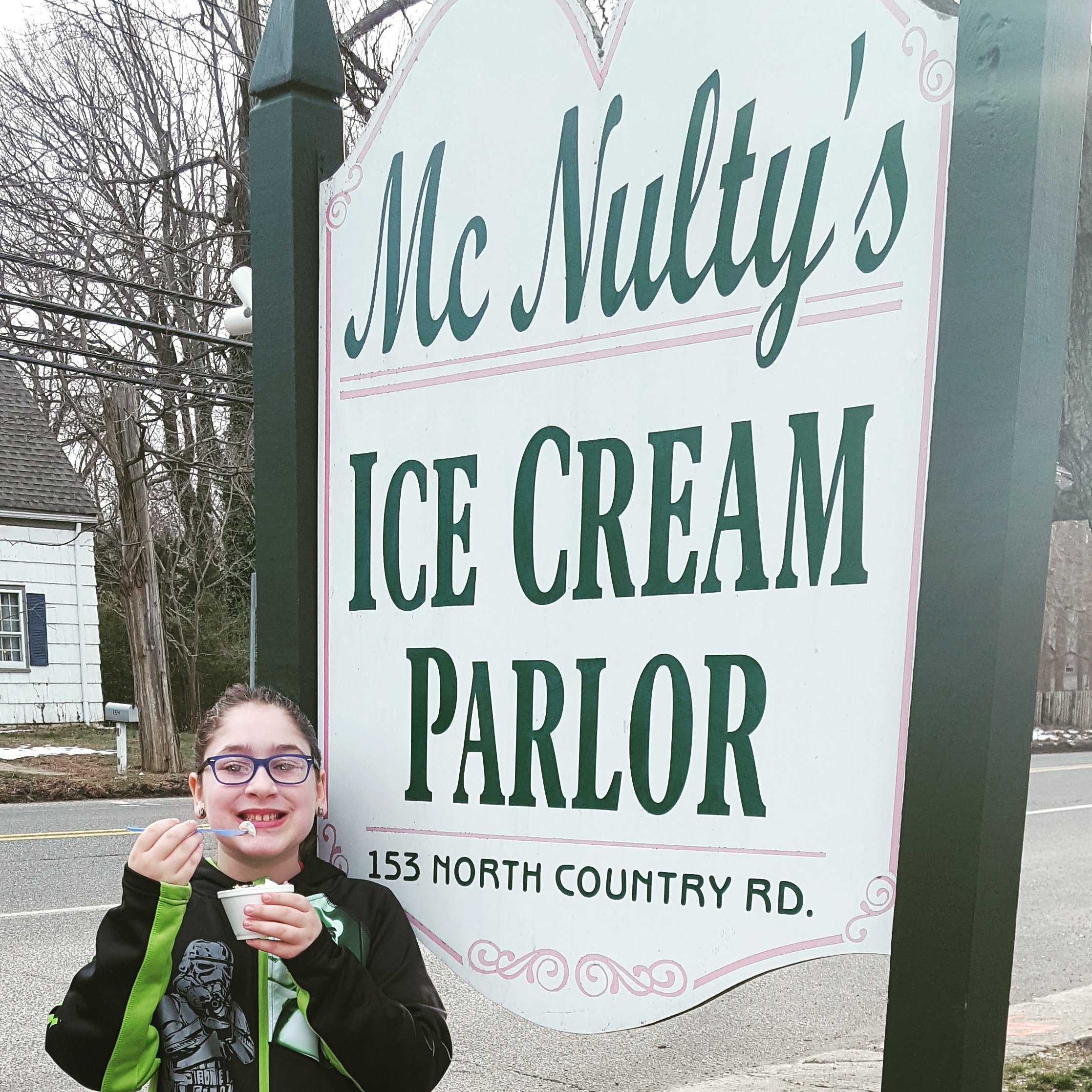 …or even a warmISH day. It was around 50 degrees. That's warm enough for us! By the way, if you're ever on Long Island, you have GOT to visit McNulty's. It's on North Country Rd in Mt Sinai. No matter where you are, it's totally worth the hike out there!
Now for the bonus shots..
Love is a sweet kiss to help you get through your homework..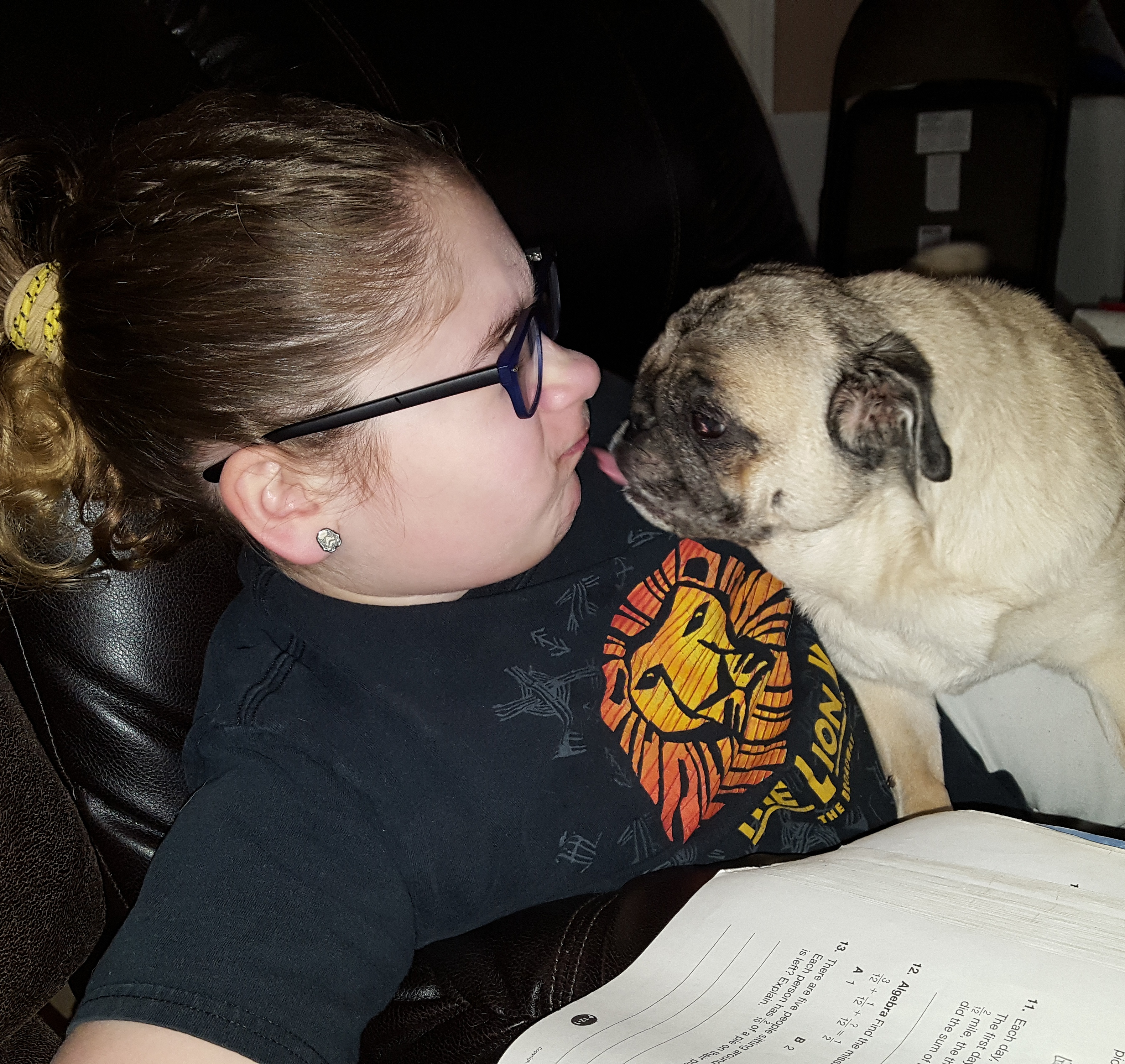 Love is subjecting yourself to a silly Snapchat filter because it makes your kid smile..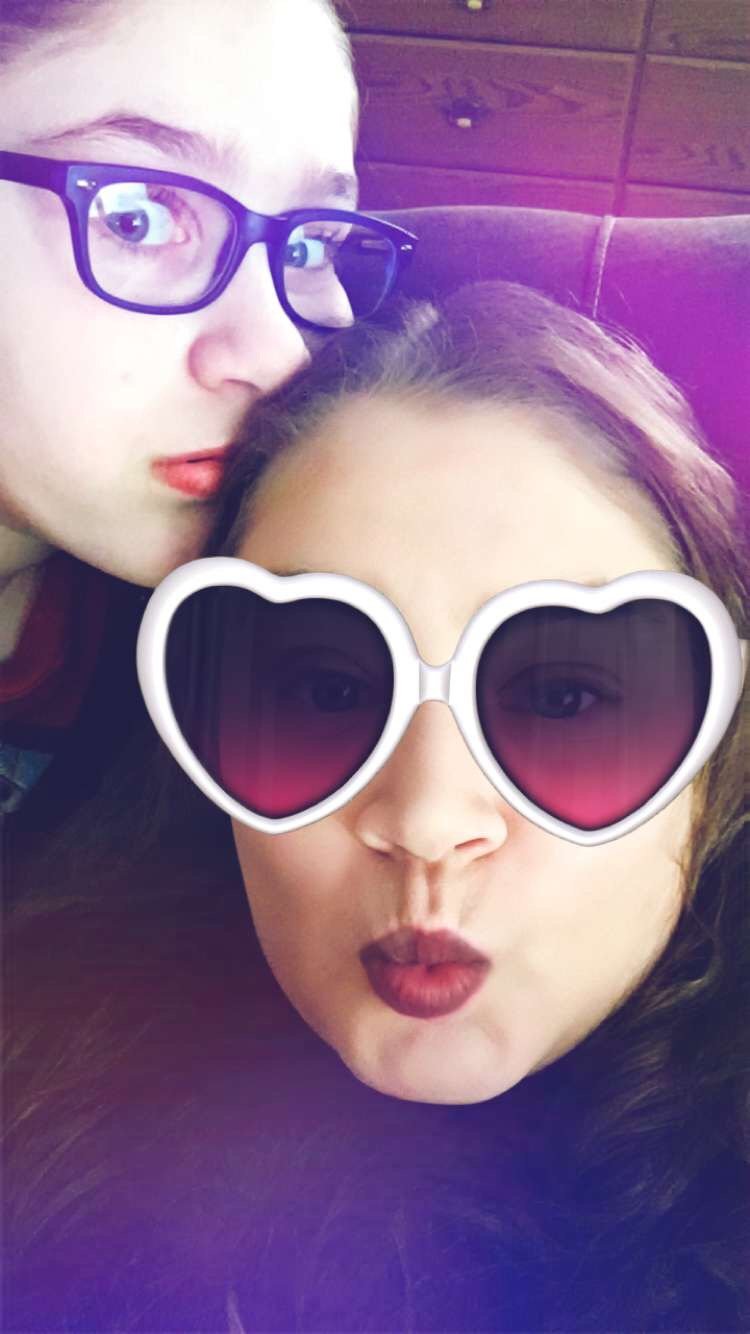 Love is letting your Senior Pug have your napping pillow..
Last but not least,
Love is the peaceful feeling you get from a clear beautiful sky on a gorgeous day..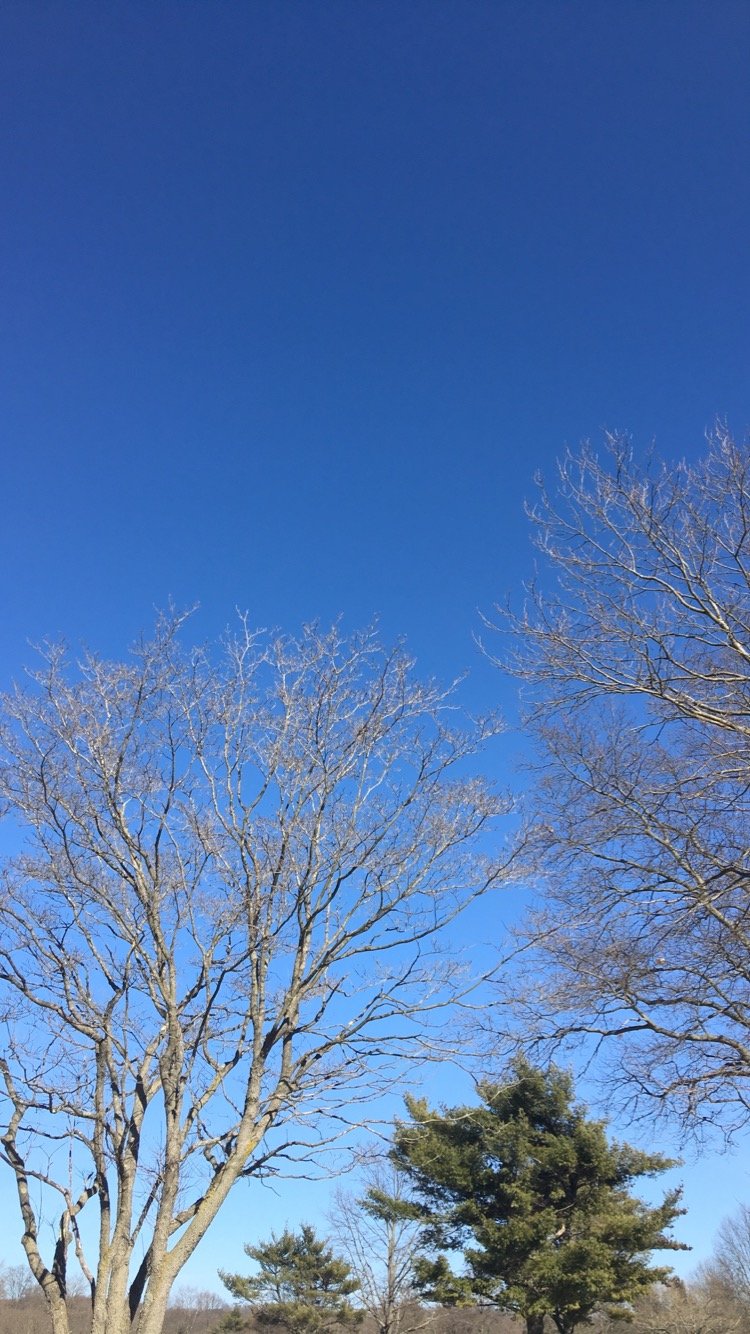 I can't wait for next month's challenge!
If you want to link up or try the challenge next month, please go HERE.