Join this Photo Challenge HERE.
July 2016's theme is: PHOTOGRAPHER'S CHOICE.
I'm actually happy about this because it is kinda hairy finding a good photo (or 5) in the summer when you don't get out much (stupid asthmatic allergy to AC!), but here goes:
1. You know it's hot when you find one of your Pugs directly in front of the fan. I don't understand why he chose the fan in the hottest room in the house though!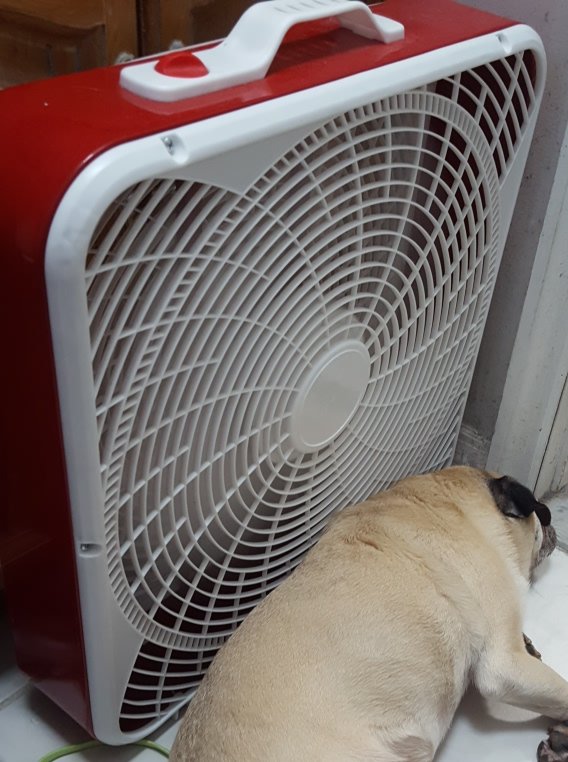 2. I will use any excuse to share a photo of my Pugs. I went with a B&W because it hid some of the mess behind them 🙂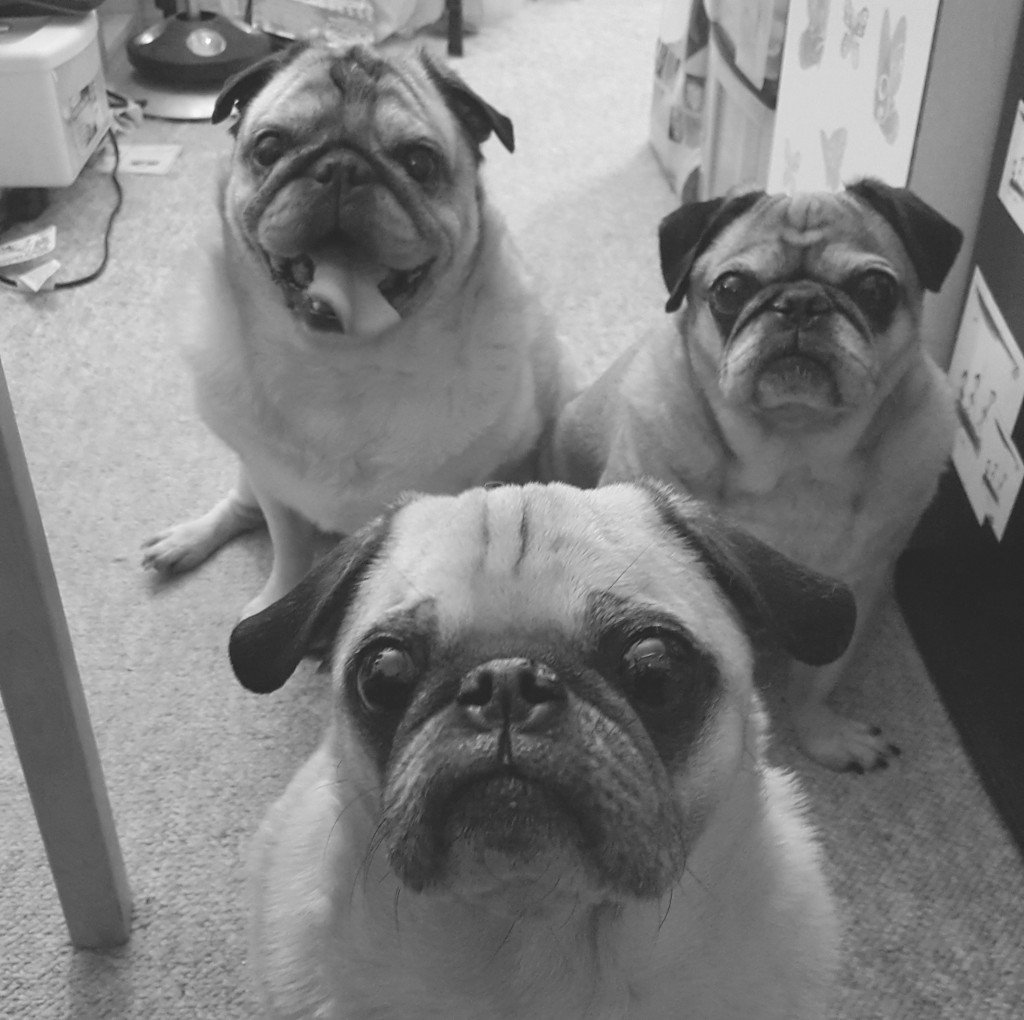 3. The insane block of ice we pulled from the little fridge in the den. Keep in mind, this is a small dorm fridge and this ice block is pretty much the size of the entire freezer!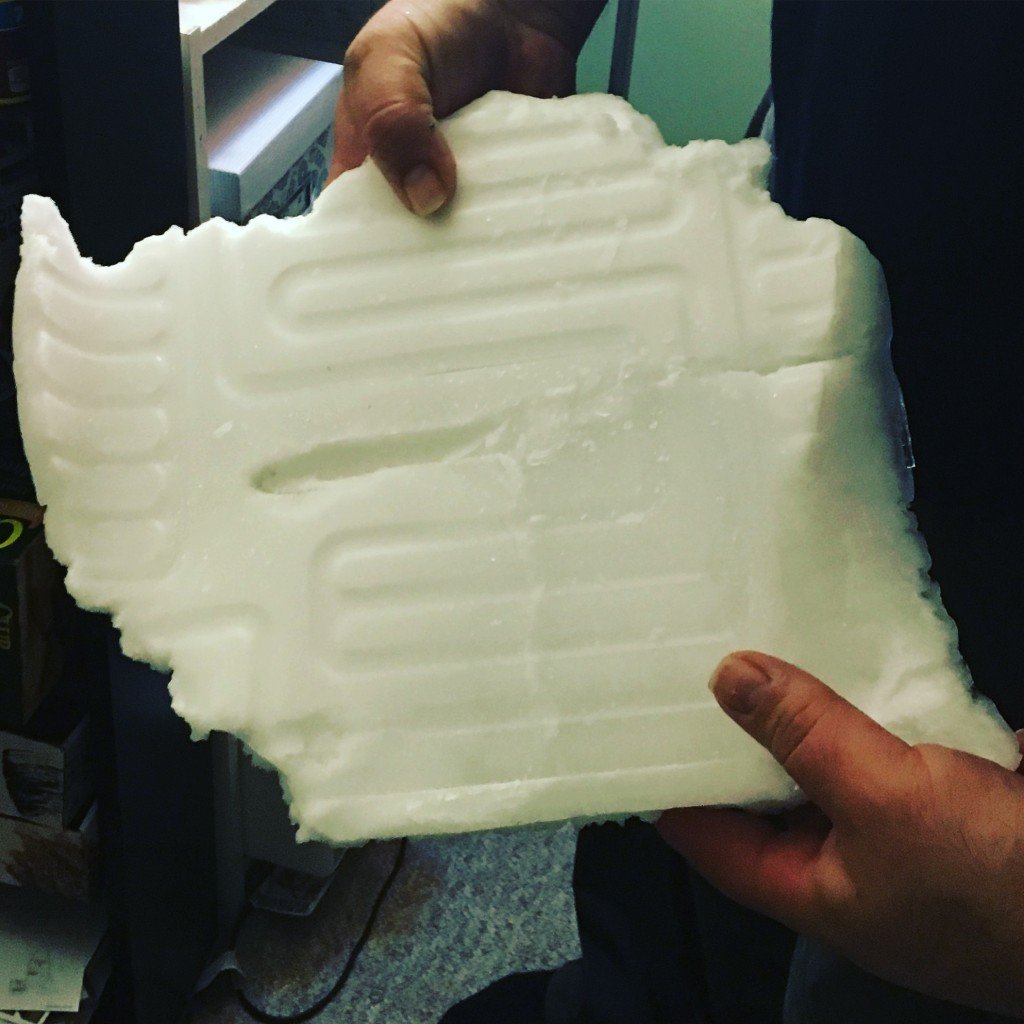 4. Mini received pretty much the COOLEST DRY ERASE BOARD EVER from my bestie. She drew some sort of Pug-man hybrid, the Gangsta Pugman. "Interesting" describes it pretty well.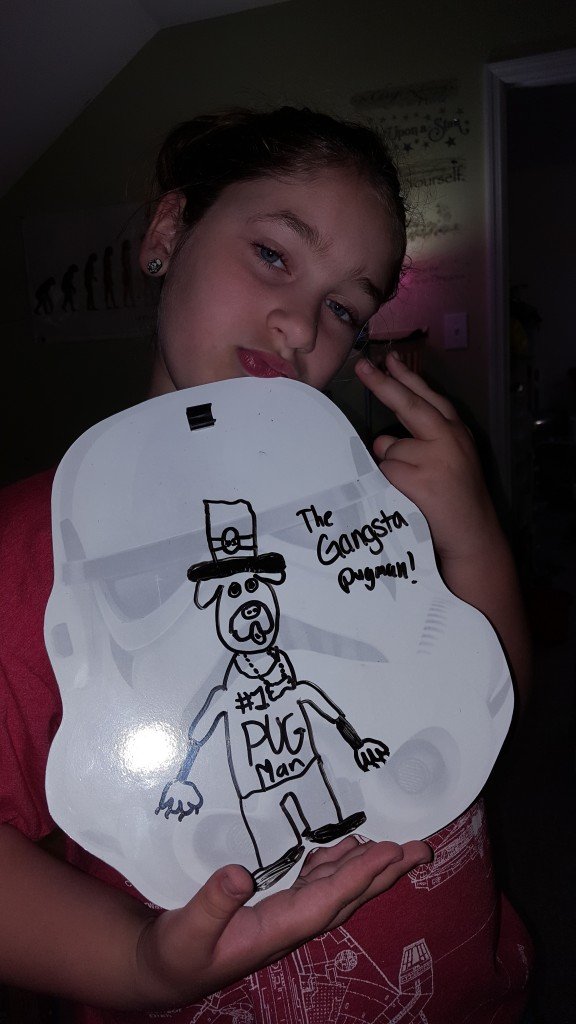 5. I'm a proud member of the PTA. I love going to these training conferences. I meet some fantastic people and learn so much. This was from a training a few weeks ago. The next morning, I sat down with a cup of coffee and reviewed the handouts and my notes.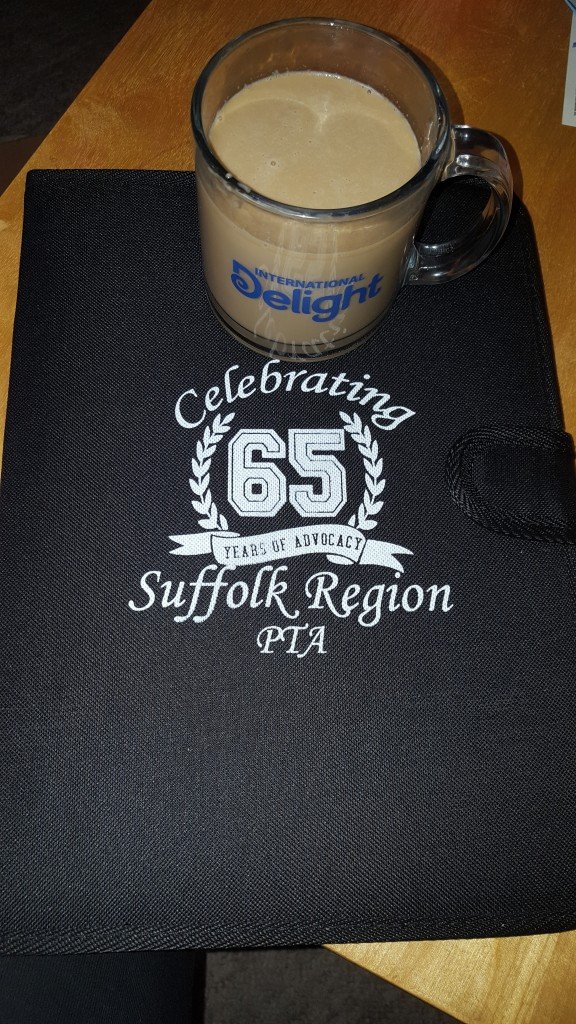 BONUS: Mini had a long day one day. Four hours of camp (one of those hours spent playing dodgeball) plus two hours of softball (where she pitched quite a bit) made for one very tired Mini. She took a short snooze on my shoulder as we waited for her hard-earned pizza 🙂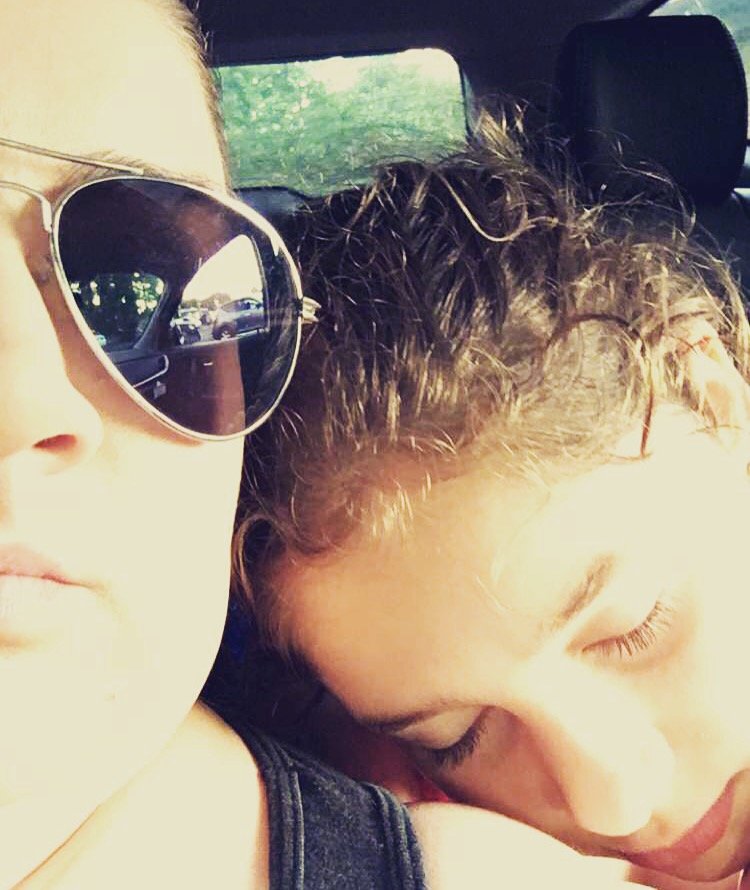 Well that's my admission to the photo challenge. I can't wait to see what the others came up with!
[Tweet "Here's my admission to the July 2016 photo challenge. Can't wait to see what others have done!"]