It is VERY hard to get 4 dogs and a child to sit still! Even harder? Having them all look in the same direction at the same time!
I have over 100 Christmas pics in my phone to prove this. We did some pretty amazing cards with Shutterfly, but the time and effort it took beforehand was exhausting. If I am going to send out a card, it is going to be as perfect as I can get it.
What does that mean?
It means…
Mini is facing us and smiling (NOPE to 3 pics).
Mini is not slouching or pulling weirdly at her shirt (NOPE to 8 pics).
Our Pug Grumble and our Hound are also looking at us (NOPE to about 25 pics).
Previously mentioned Grumble and Hound are not hopping off the couch (NOPE to 5 pics).
All bows on the dogs are to be on them, not flying off to the side (NOPE to about 40 pics).
Getting the lighting right so there were no shadows on any faces (NOPE to 6 pics).
Did we have a ton of blooper photos? YUP!
Was it fun? Ehhhh… Ummm wellll.. okay yes. it was frustrating and fun at the same time.
Was it hard eventually weeding out the good photos? Nope. There weren't many.
Got all that? Well then, here ya go… A few bloopers and few goodies. Enjoy! Oh and excuse the mess behind the couch.. All the stuff had to go somewhere! LOL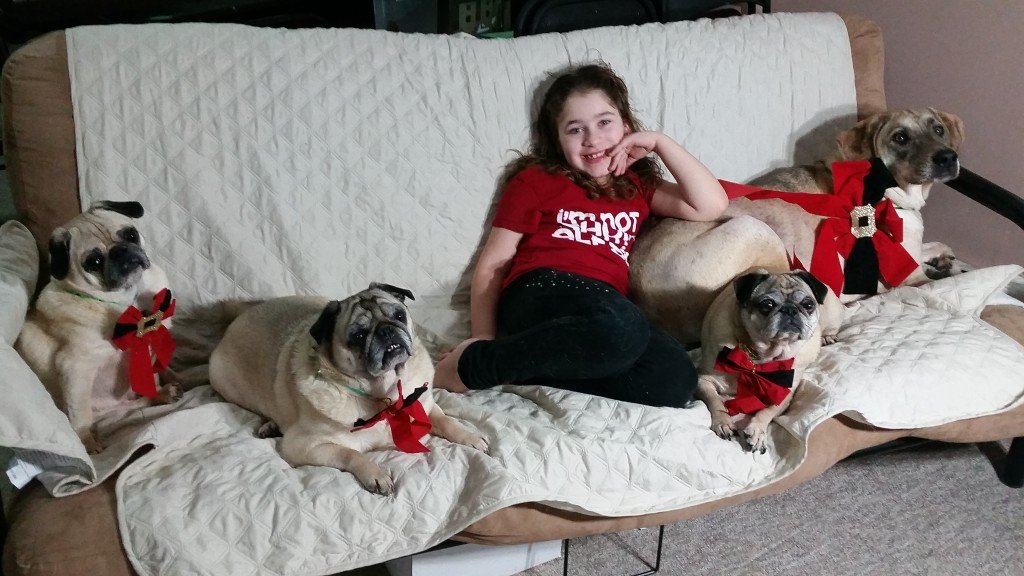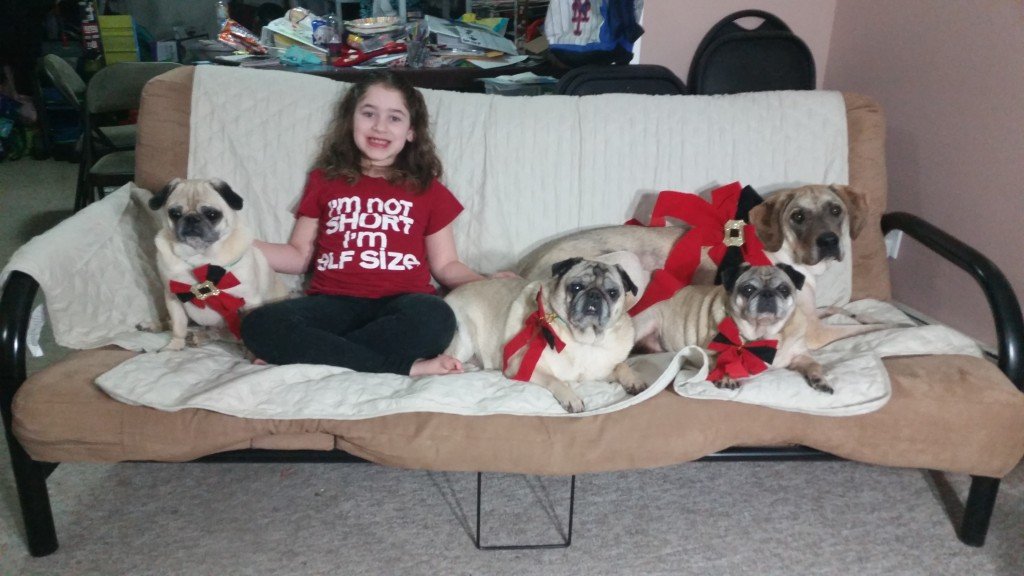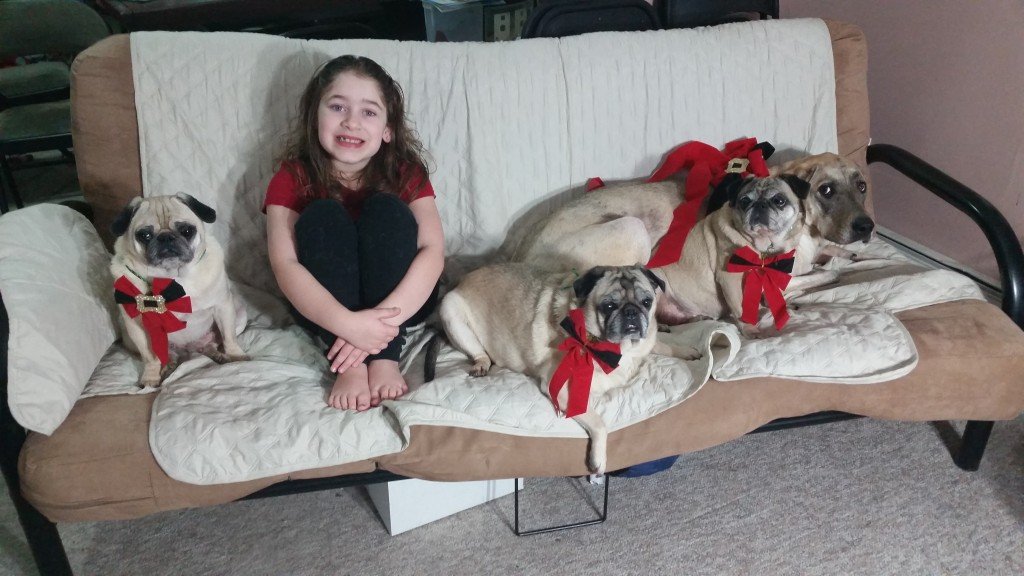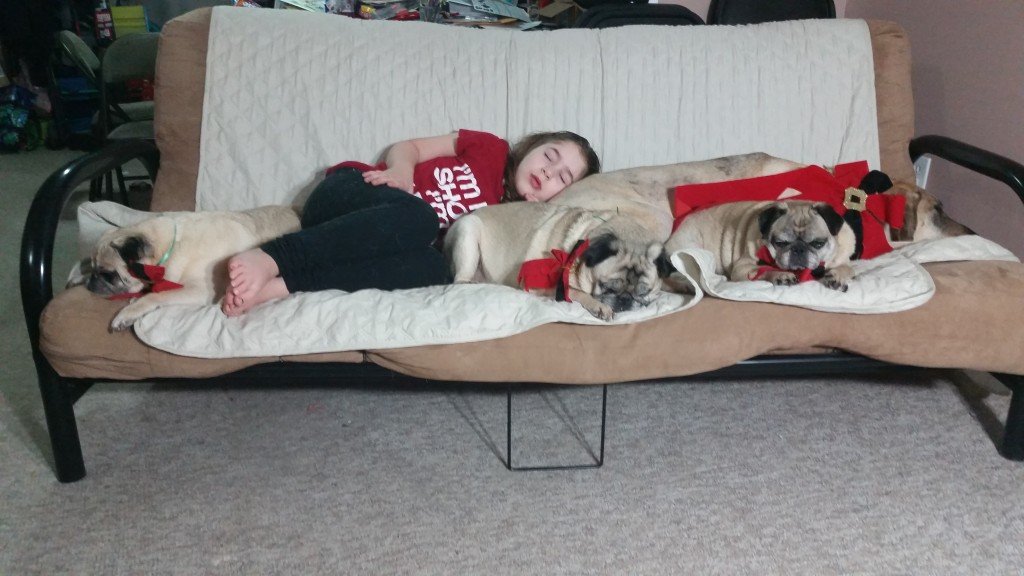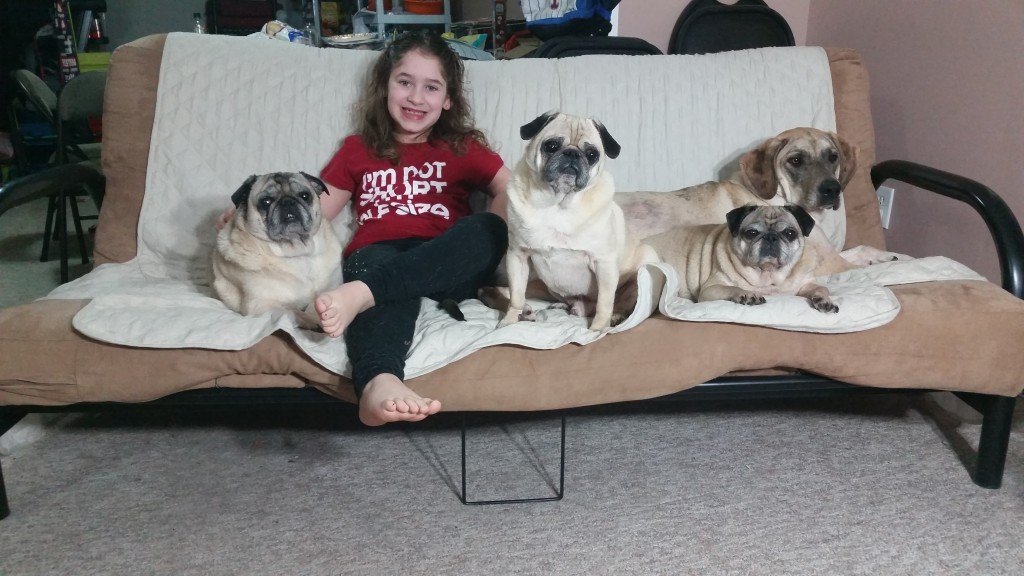 After taking a TON of pics, the dogs look a bit naked without their bows, huh? Just something I noticed 🙂
Just curious.. After looking, do you have a fave? Truth be told, I LOVE the one where they're all sleeping! They look like little angels 🙂